SOLD Persian Islamic Silver Box With The Lid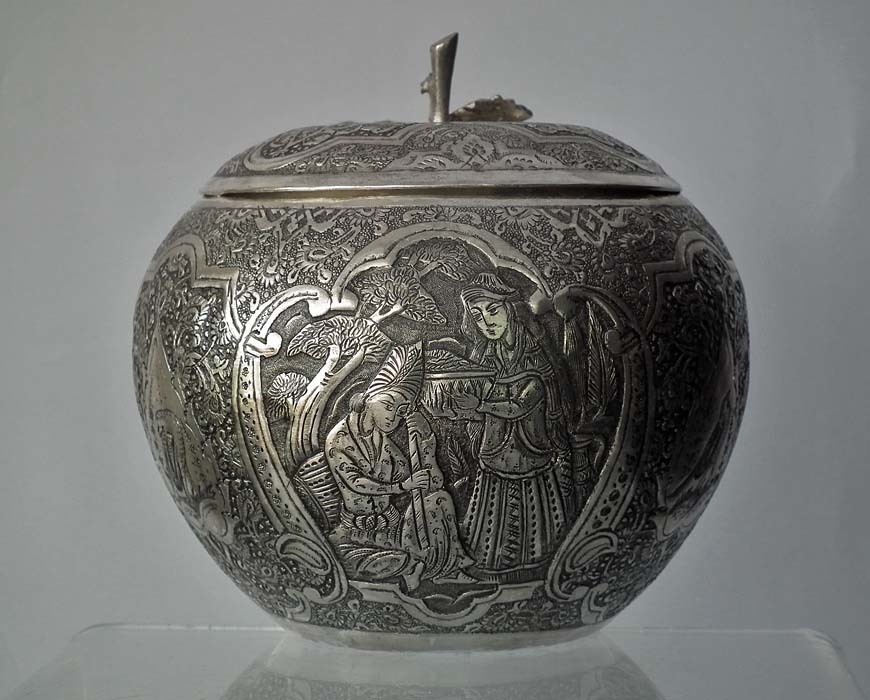 SOLD A Superb quality Persian Islamic solid silver box in the form of a globular fruit with a lid surmounted by a leaf on a stem. The exterior is finely hand chiseled in low relief with three elaborated medallions containing women figures wearing traditional Persian Qajar costumes and three cartouches with exotic birds all amongst profusely engraved foliate patterns on the blackened ground and waxed for protection from tarnish. The base is stamped with two silver hallmarks in Arabic characters. The period of time that it dates to is the Pahlavi Dynasty.
MEASUREMENTS: Diameter: 12.5 cm (4.92126 inch). Height: 12 cm (4 3/4 inch).
CONDITION: in very good condition; no dents, repairs, or restorations.
WEIGHT: 387 grams. (13.65 ounces)