SOLD Antique Persian Cossack Islamic Sword After Russian Dragoon Shashka Saber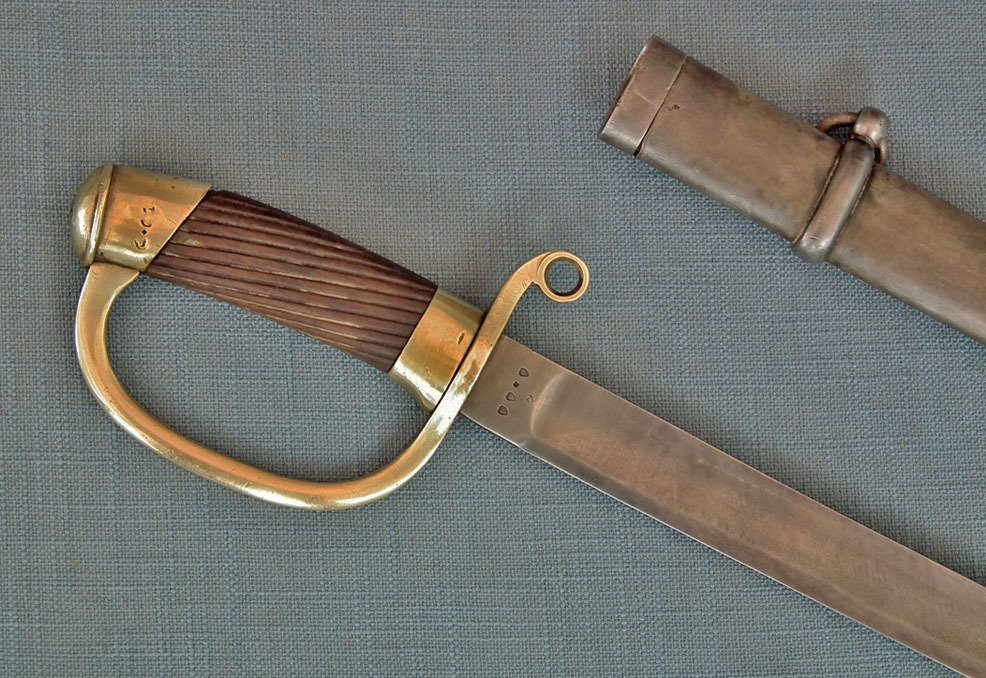 SOLD Antique, Qajar Dynasty, Persian cavalry Islamic sword Model 1909 Islamic sword, patterned after the 1881 Russian Dragoon saber, shashka, carried by the Persian Qajar cavalry Cossack Brigade. These cavalry formations became the most formidable units in the country, and would become known as the "Persian Cossack Brigade".

Details: A slightly curved single edged steel blade with a wide full-length fuller edge, stamped on one side of the forte with manufacture marks. A regulation brass stirrup hilt and down-curved rear quillon, with the loop for the tassel and a spirally carved wooden grip with brass pommel stamped with Persian markings. The Quilon block is struck with matching marks, as on the blade. The sword comes with its original, oxidized, steel scabbard with suspension ring. The mouthpiece and the shoe stamped with manufacture marks.

CONDITION: The sword is in remarkable untouched original condition, with signs of age and usage. Free of any type of restorations or repairs.

MEASUREMENTS: Overall length, with the scabbard: 99 cm (38.98 inches), the length of the sword, without the scabbard: 95.5 cm (37.6 inches).