SOLD Antique Jerusalem Palestinian Mother-of-Pearl Diorama Icon Nativity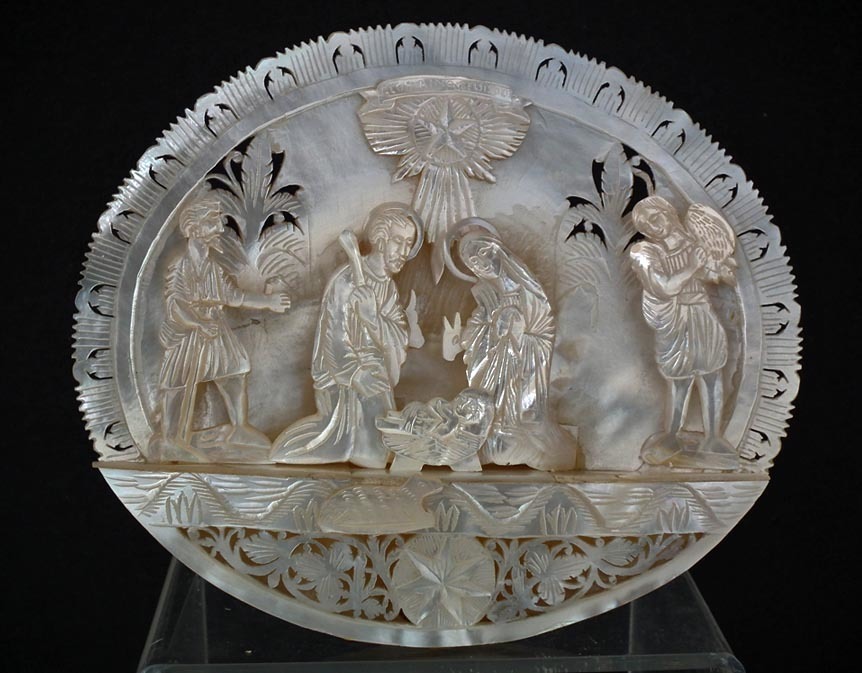 SOLD Antique circa 1900 A.D. Jerusalem, Palestinian Large Mother-of-Pearl Diorama Icon Finely Carved and Engraved depicting the most central event in Christianity Nativity of our Lord Christ.
An outstanding antique diorama of the Nativity depicting Baby Jesus laying in the cradle in a manger wrapped in swaddling clothes with a Bethlehem star shining from above, flanked by Virgin Mary, St Joseph, and shepherds. the carving of the mother of pearl is carefully, patiently, and passionately executed to achieve depth three dimensional and fine details.

REFERENCES

El Arte Palestino De Tallar El Nacar (The Palestinian Art of Mother-of-Pearl Carving), by Enrique Jidi Daccarett, Karen David Dacccarett & Martha Lizcano Angarita.



CONDITION: Excellent.

DIMENSIONS: 19 cm x 16.4 cm (7.48 inches x 6.46 inches).