SOLD Antique 18th Century Turkish Ottoman Islamic Pen - Box Qalamdan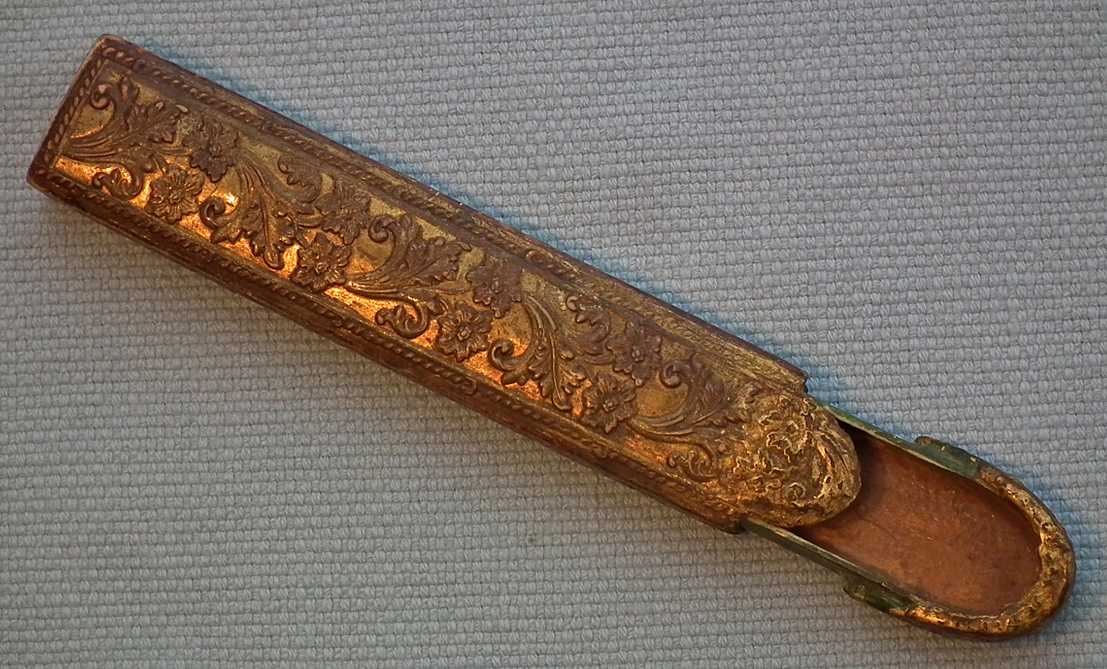 SOLD Rare Antique, 18th century, Turkish Ottoman, Islamic, small portable wooden pen box - Qalamdan.
Details: Finely hand carved, in low relief, in classical Ottoman rococo foliage with polychrome and gild surface.
CONDITION: In good condition except for some minor chips.
DIMENSIONS: Overall length: 15 cm (5 7/8 in).Width: 2.8 cm (1 1/8 in).
Turkish Ottoman Qalamdans are extremely rare, most of the Qalamdans seen on the market are paper-mache Qalamdans of Persian origin; this particular example is a rare 18th century Turkish Ottoman Qalamdan, made of wood, decorated in typical Turkish Rococo style which can be seen on the 18th century Ottoman turban stands (kavukluk) and furnitures.