SOLD Antique 17th century European Parade Halberd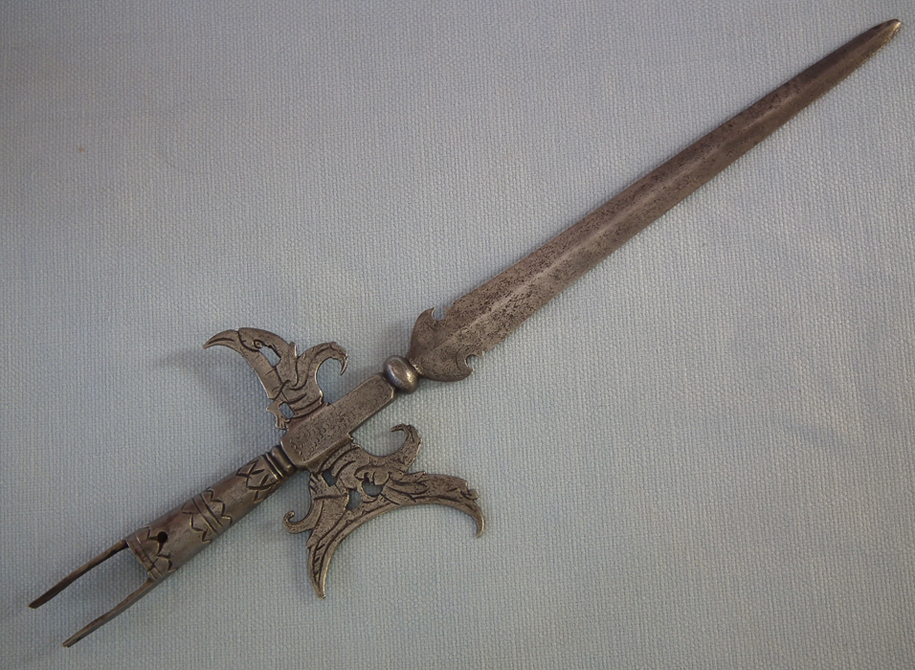 SOLD Extremely well made of hand forged steel antique 17th century European parade Halberd head with tapering central blade of flattened-diamond section, swelling towards the base and cut with a pair of notches, small crescentic axe blade and the rear fluke superbly modeled, chiselled and engraved en suite in the shape of Heraldic birds, conical socket and a pair of straps pierced with holes for the nails to be fasten to the wooden haft.
Overall length including straps: 51.4 cm. (20 1/4 in).
CONDITION: Showing the age and usage, minor light pitting, however, in good condition considering its age of over 300 years.