SOLD Antique 17th-18 century Indo Persian Central Asian Islamic Saddle Axe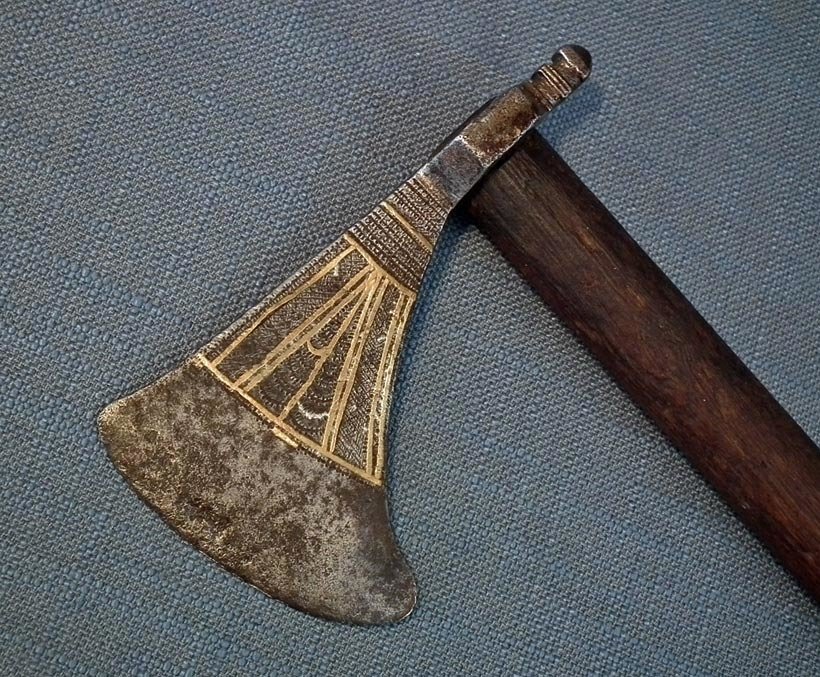 SOLD A very unusual 17th-18 century Antique Central Asian Islamic saddle axe Tabarzin with a crescentic blade and a protruding rear-hammer, incised with decorations on each face and brass inlaid design.

MEASUREMENTS:
Height: 80 cm (31.5 inches)
Overall length of the iron head: 22 cm (8.66 inches)



CONDITION: In good condition considering its age, and showing age and usage. The steel blade is slightly pitted, some loss to the brass overlays; the wooden shaft is most likely a later replacement, as are most shafts of 16th-17th century axes, probably 19th century judging by age on the wood, the iron tubular mount on the end of the haft appears to be from the same period as the axe head.