SOLD Antique 16th century German Bauernkrieg Iron Flail Head Mace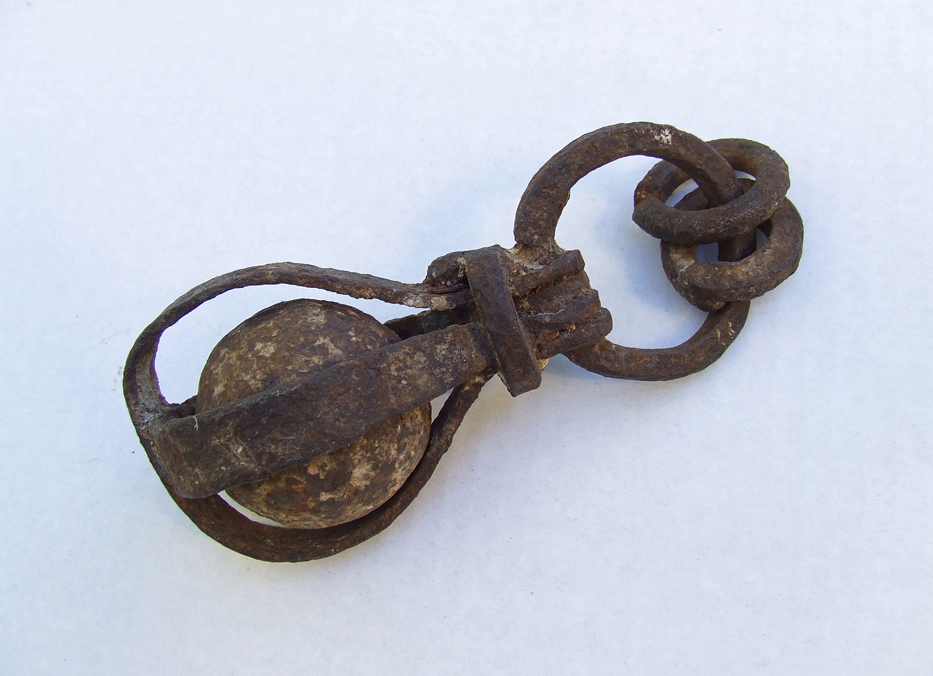 SOLD Antique,16th century, German, Iron Morgenstern - flail head from the period of the Bauernkrieg. Composed of an Iron ball held in a pear form, wrought iron straps casing, with the loop and two suspension rings for attaching the chain, which was fastened to the handle.

REFERENCES: A 16th century Iron Morgenstern - flail head of similar straps casing form from the collection of The National Museum in Wrocław, (Muzeum Narodowe we Wrocławiu) is published in the book Orez Europejski, by Jacek Witeski, Wrocław: Muzeum Narodowe, 2013 Page: 178.No492. Please see the picture attached to the listing.

We will also provide the buyer with photocopies of the pages from the mentioned reference together with a certificate of authenticity.

CONDITION: In excavated condition.
MEASUREMENTS: Overall length including loop: 14.5 cm (5.71 inches).
WEIGHT: 775 grams (1.71 pounds).