SOLD Antique Gold Inlaid Indo Persian Islamic Sword Khyber Knife Salawar Yatagan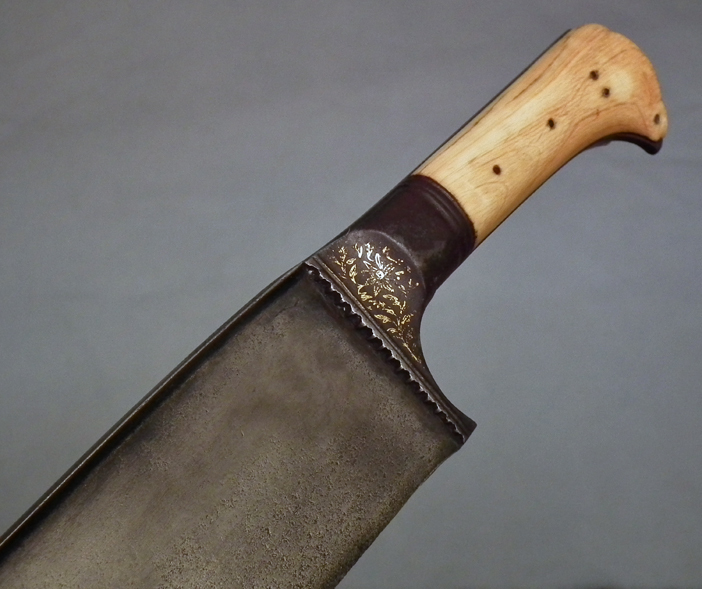 Antique 19th century gold inlaid Indo Persian Islamic Sword "Khyber Knife" or "Salawar Yatagan" with straight and heavy single-edged blade tapering gradually from the hilt to the point, ferrule decorated with gold inlaid koftgari floral designs. This is the national sword of the Afridis, and many other tribes living in and near the Khyber Pass, in Turkistan, Uzbekistan, and Tajikistan.
REFERENCES: Similar swords have been published in the following books: (1) Orientalishe Sammlung Henri Moser-Charlottenfels (2) "Les Armes Blanches Du Monde Islamique" by Alain Jacob (3) "Indian and Oriental Arms and Armour" by Lord Egerton of Tatton.
CONDITION: Showing the age and usage, blade slightly pitted, pommel of the grip chipped.
MEASUREMENTS: overall length: 70.5 cm (27 3/4 in).