SOLD Antique Chinese Qing Dynasty Lotus Shoes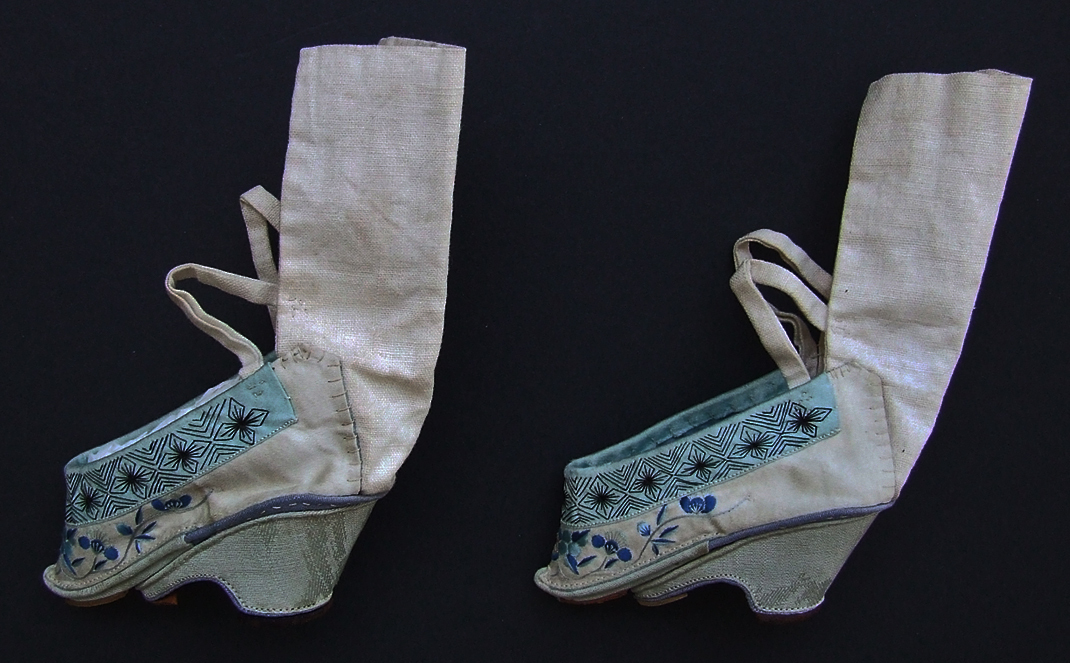 SOLD A pair of Antique, Chinese lady, Qing Dynasty, Lotus shoes. The fronts are made of finely embroidered, white and blue, satin silk. The high backs are made of raw white silk. The heels are covered by light, celadon patterned silk. Small bits of leather are nailed to the heels and soles because the women of that time liked the sound of the heels hitting the floor as they walked. The shoes were originally made for a Han Chinese woman having bound feet.
CONDITION: Showing the age, usage and wear, small worn-out brown spots on the back of each heel. The shoes are in their original condition, free of repairs or restoration.


DIMENSIONS: Height 13.5 cm (5.32 inches). Length of the sole: 10 cm (3.94 inches).