SOLD Antique 17th century Polish Cavalryman Pancerny Chainmail - Chain Mail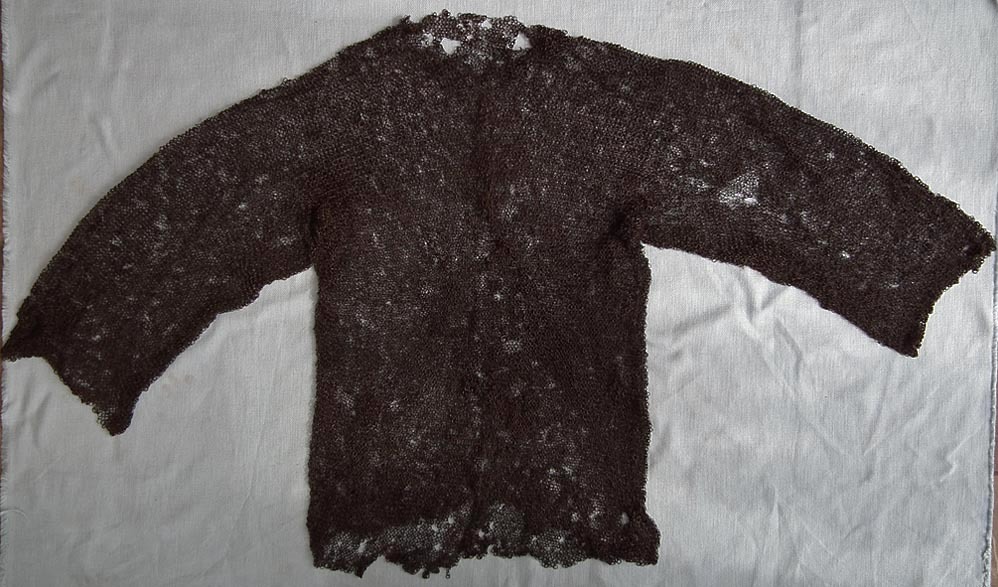 SOLDAuthentic antique 17th century Polish cavalryman Pancerny Chainmail shirt. The chain mail is entirely composed of hand forged and riveted rings with very wide full-length sleeves, the front divided on the full-length, originally connected by strings or straps of leather.
The Pancerni units were the second-most important cavalry in the Polish Army, after the Hussars, recruited from the middle or lower classes of nobility.
CONDITION: Showing the age and usage, rusty, old repairs with another type of riveted rings from the time of use, extensively holed, and showing substantial loss of the rings, which can be expected of combat armor over 300 years old combat armor.
MEASUREMENTS: Length, from top to bottom approximately.76.2 cm (30 in).