SOLD Rare Antique Islamic Indo Persian Afghan Sword 19th Century Afghanistan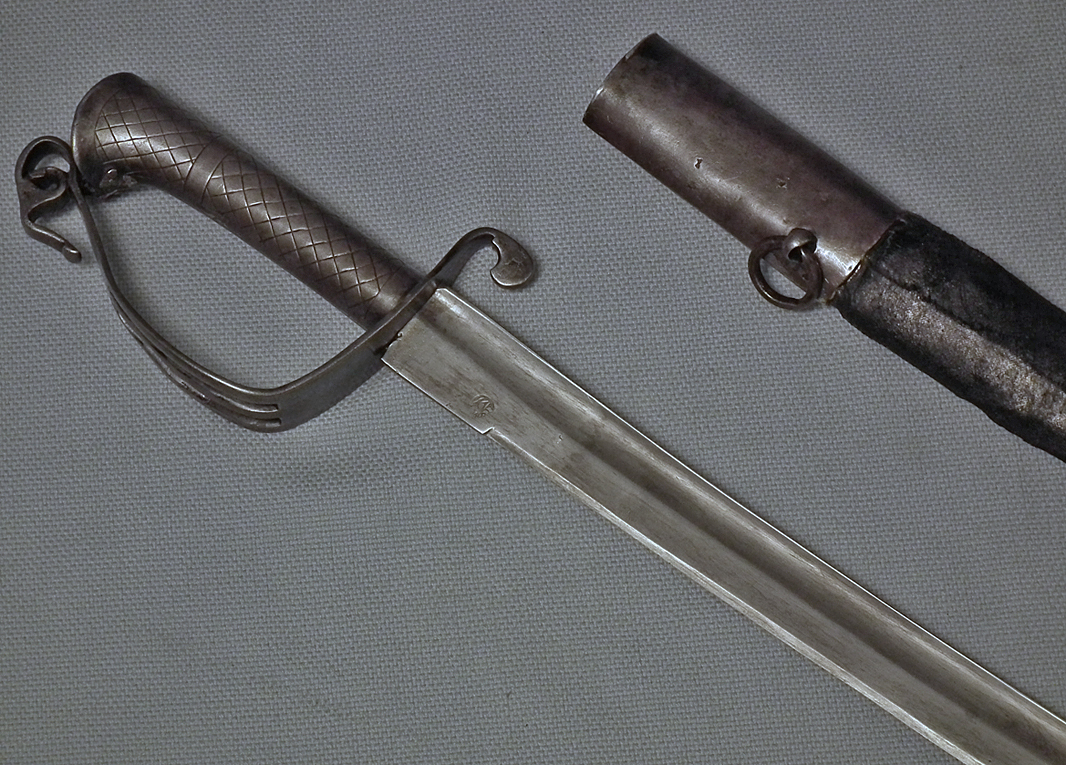 SOLD Highly unusual and rare, antique 19th century Islamic Indo Persian Afghan Sword. " all steel hilt with a D" shaped stirrup guard, pierced with two slots with elaborately shaped terminal, and a short, down curving, rear quillon. The steel hilt with ear shaped pommel incised with checkered pattern.
A sturdy, slightly curved, single - edged Damascus steel blade with full length fuller, double - edged toward the point with fine watering pattern and stamped on the forte with the maker's name in Arabic alphabet.
The wooden scabbard, crudely bound in fabric, and mounted with a large steel chape, locket, and suspension mount.
MEASUREMENTS: Overall length with the scabbard: 101.5 cm (40 in), length without the scabbard: 98 cm (38 1/2 in), length of the blade: 82.5 cm (32 1/2 in).
CONDITION: In very good condition considering its age.
A Rare and Unique saber, and unlikely to be encountered again.