SOLD Rare Antique 16th Century (1500 A.D.-1550 A.D.) Knight War Hammer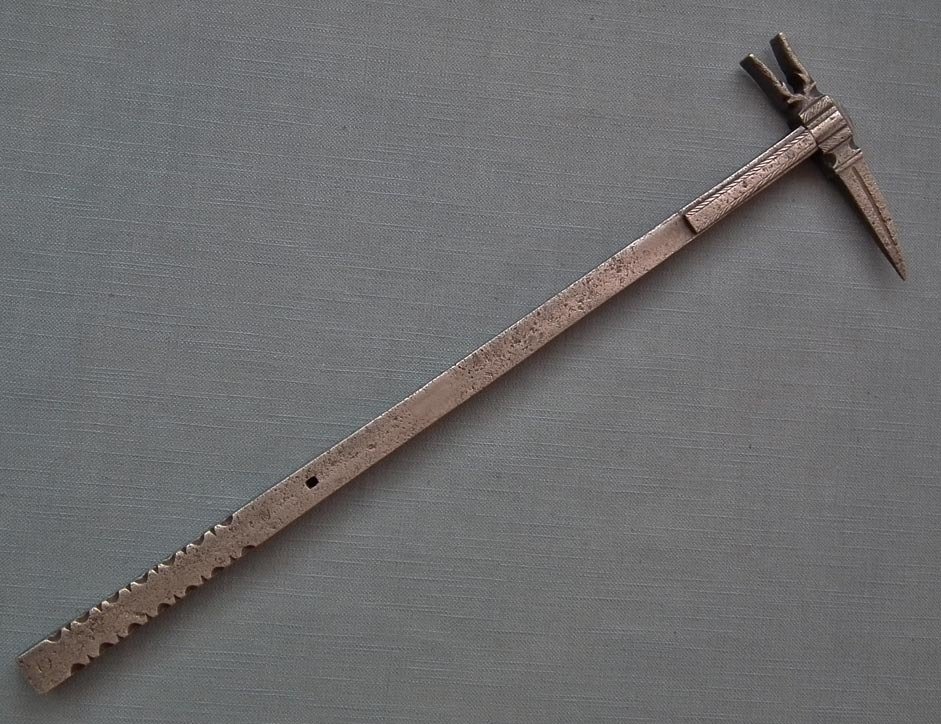 SOLD Rare Antique 16th century (1500 A.D.-1550 A.D.). All steel high quality version of a knight war hammer.
Sturdy moulded head with robust down-curved tapering and grooved spike of square section. The rear split hammerhead in the form the open jaw for punching through helmets and to catch an opponent's sword blade. The head is cut on two sides of the central block with two dovetail shaped guides slid into to the shaft's sides with reinforcing bars along the long shaft and is of tapering square section form of four solid steel straps cut on the edges of the handle with scalloped patter for better grip and pierced with a slot for a suspension knot.

REFERENCES:
A very similar All Steel War Hammer is published in the following references:
Illustriertes Lexikon der Hieb- und Stichwaffen by Jan Sach (Page 47, No.40)
Encyclopédie illustrée: Les Armes Blanches by Jan Sac (Page 47, No.40)

Please see the pictures attached to the listing.

We will also provide the buyer with photocopies of the pages from the mentioned references together with a certificate of authenticity.

MEASUREMENTS
Overall length: 60.5 cm (23.82 inches)
Overall length of the iron head: 17.5 cm (6.89 inches)

Weight:1.580 kg (3.48 pounds)

CONDITION: This War Hammer is in good condition considering its age to be over 470 years showing its age and usage, slightly pitted. No repairs or restorations.