SOLD Authentic Ancient Greek Large Bronze Bowl Philale 6th Century B.C.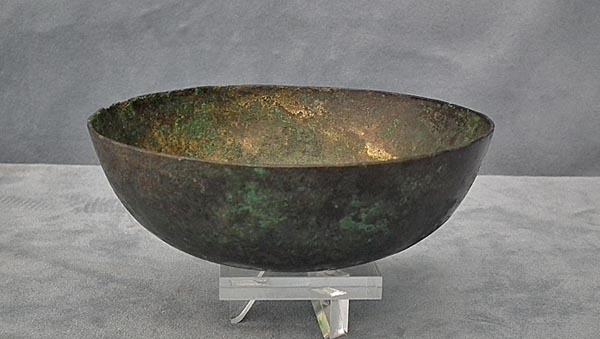 SOLD Authentic Ancient Greek, Archaic Period, Circa. 6th Century B.C. finely hand made Bronze bowl (philale) with nice green surface patina. Some areas of interior and exterior have visible traces of gold gilding.
MEASUREMENTS: Diameter: 16.8 cm (6 5/8 in). Height: 6.4cm (2 1/2 in).
CONDITION: In very good condition considering its age an over 2500 year old, well preserved with beautiful mottled green-blue patina showing its age and usage.