SOLD Antique Turkish Ottoman Gold Gild Silver Armenian Belt Ottoman Empire Armenia - Caucasus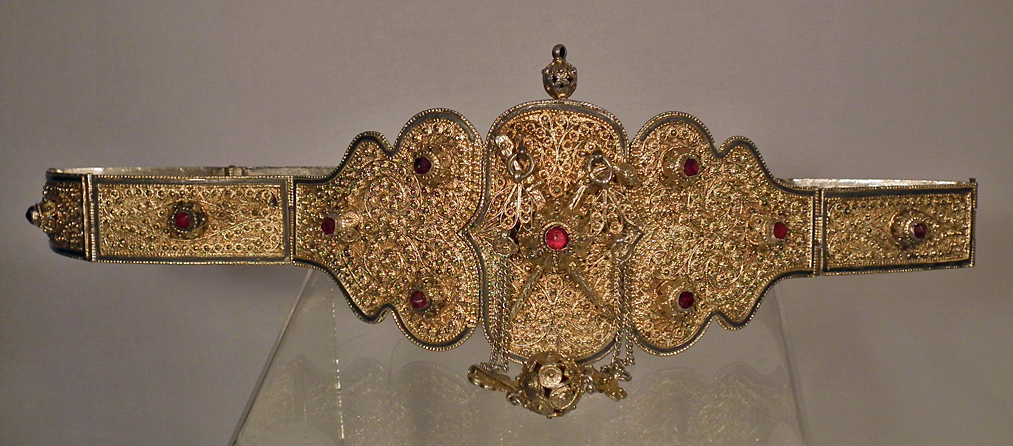 SOLD A splendid antique Turkish Ottoman gold gild silver filigree belt, 18th-19th century, Ottoman Empire, Eastern Armenia - Caucasus, comprising a large cusped, medallion-shaped buckle, formed of two elements, and eight hinged rectangular sections, completely decorated with delicate filigree work, with niello inlay borders,, and set with red pastes on raised settings. The buckle adorned on the center with a Caucasian dagger, kindjal, and characteristic Caucasian pistol.
The belt is unmarked, as is most of the 18th - 19th century silver. For a similar belt, in the collection of the Erevan, State Historical Museum, please see the link below.
http://armenianstudies.csufresno.edu/arts_of_armen...
CONDITION: In very good condition.
MEASUREMENTS: Overall length: 70 cm (27 1/2 in). Height of the buckle, including pin head: 5.3 cm (3 5/8 in).
WEIGHT: 408 grams (14.39178 Ounces)