SOLD Antique Tibetan Buddhist Amulet Box Gau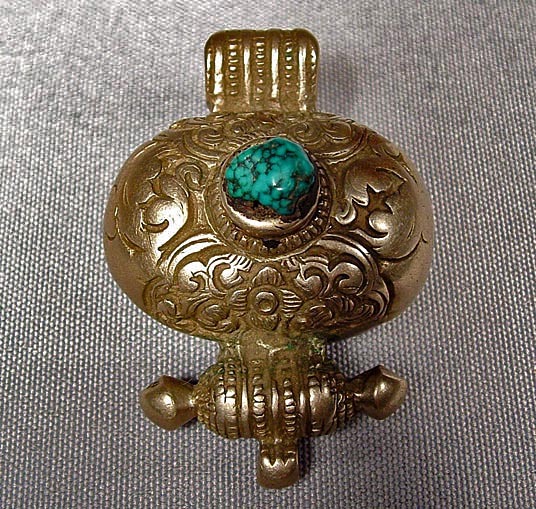 Antique 18th century Tibetan Buddhist amulet box "Gau". The front is of oval domed form cast of low-grade silver and chased in low relief with foliate scrollwork, inset on the centre with turquoise, the backside of the box is cast in copper.
CONDITION: In good condition, slightly worn, showing the age, the suspension loop is well worn from centuries of usage.
Overall length: 5.3 cm (2 1/8 in).