SOLD Antique Miniature Portrait of Young Aristocrat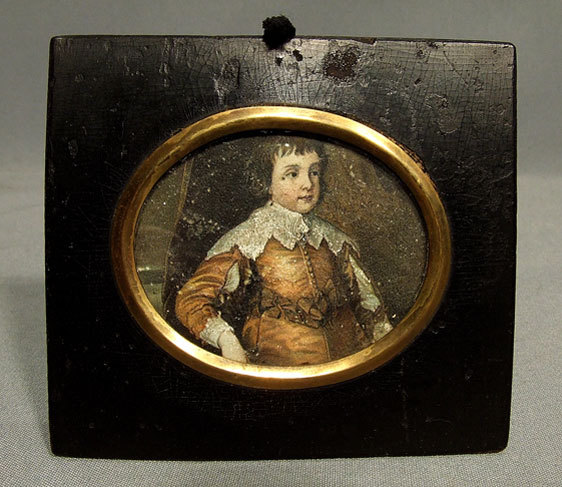 SOLD
Antique 19th century European mix media oval miniature portrait depicting a young aristocrat boy wearing a fancy costume, mounted in oval brass, on a rectangular black lacquer paper-mâché frame.
Dimensions of the rectangular frame: 12 cm x 10.5 cm (4 3/4 in x 4 1/8 in).
Condition: In good condition considering its age of over 100 years, the lacquer frame is worn, the lacquer is slightly chipped.