SOLD Antique Medieval 10th Century. A.D. Islamic Persian Bronze Kohl Flask Sormedan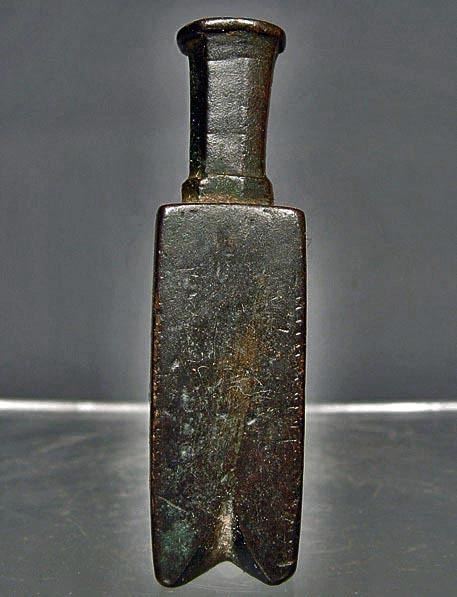 SOLD Antique Medieval 10th Century A.D. (4th century A.H.)Islamic Persian Kohl Flask (Sormedan). Cast-bronze container for cosmetics like eye makeup etc. called kohl flask or sormedan in Persian, with rectangular body standing on four feet and octagonal neck.
MEASUREMENTS: Height: 6.4cm (2 1/2 in).
CONDITION: Age and usage is showing, in good condition considering that its age to be over 1,000 years old.
REFERENCES:
1) A comparable Sormedan from the collection of the Victoria and Albert Museum, London, is published in the book, Islamic Metalwork from the Iranian World, 8th-18th Centuries (Victoria & Albert Museum), London, 1982. by Melikian-Chirvani, Assadullah Souren, (page 43—No.4)
2)A Similar Sormedan's are published in Sothaby's catalog Islamic Works of Art, Carpets and Textiles London "16-17 April,1985, lot 246.
The Buyer will be provided with a copy of the pages from the mentioned references, along with a certificate of authenticity.