SOLD Antique Chinese Ching Dynasty Monochrome Porcelain Vase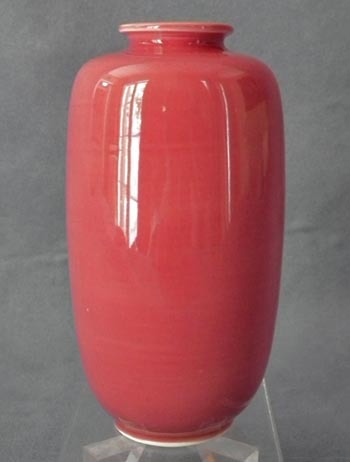 SOLD An extremely well made Antique Chinese 19th century, Ching Dynasty, Monochrome porcelain vase of slender ovoid form with a short waisted neck.
CONDITION: The vase is in good condition, considering its age of more than 100 years, with no cracks, restorations, or repairs, except for a hole at the base of the vase, as in the first half of the 20th century; many antique Chinese porcelain vases were converted to lamps.
HEIGHT: 12.7 cm (5 in).
Due to the fact that the market is flooded with reproductions of Chinese antiques, we would like to inform our clients that all our artifacts are 100% authentic antiques, not reproductions, and are accompanied by a Certificate of Authenticity.