SOLD Ancient Western Asiatic Bronze Sword Dagger 1200-900 B.C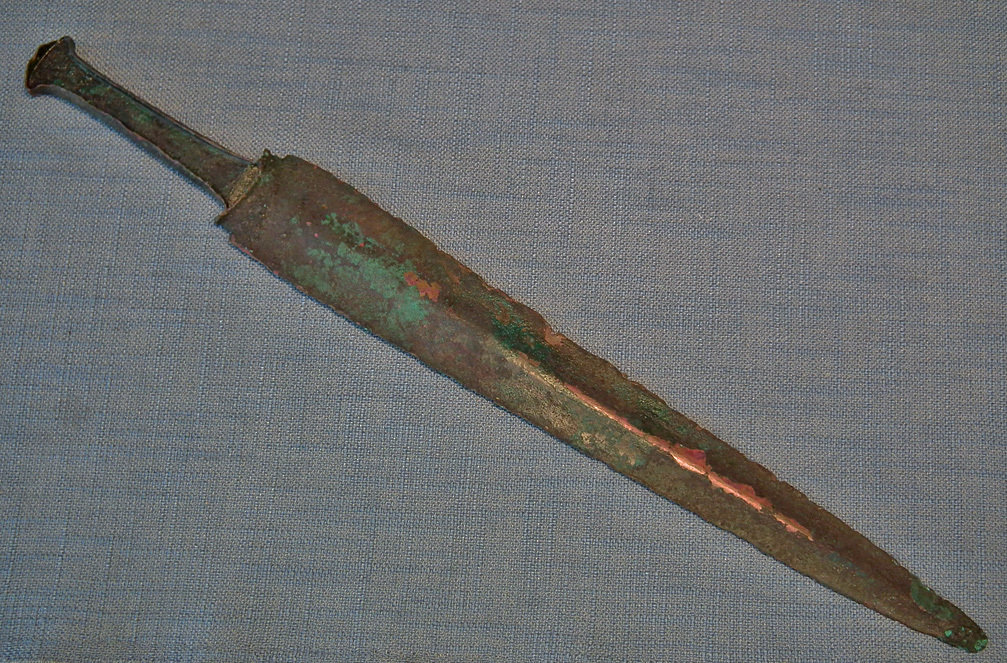 SOLD An ancient, 1200-900 B.C. North-Western Asiatic, Caspian - Sea area short bronze sword, finely cast in one piece with a large tapering double-edged blade with a median ridge, with a raised short guard, flanges to the edges of the integral grip, hollowed on each face to insert a pair of grip-scales.
MEASUREMENTS: Overall length: 46.2 cm (18.19 inches).
CONDITION: The surface covered by a green patina and earth encrustation. Some small nicks from the combat on the edges.
PROVENANCE: From an old Canadian collection formed in the 1980's.