SOLD Rare Polish Bayonet 1939 F.B. RADOM (Arms Factory Radom) Modified And Used By German Army In World War II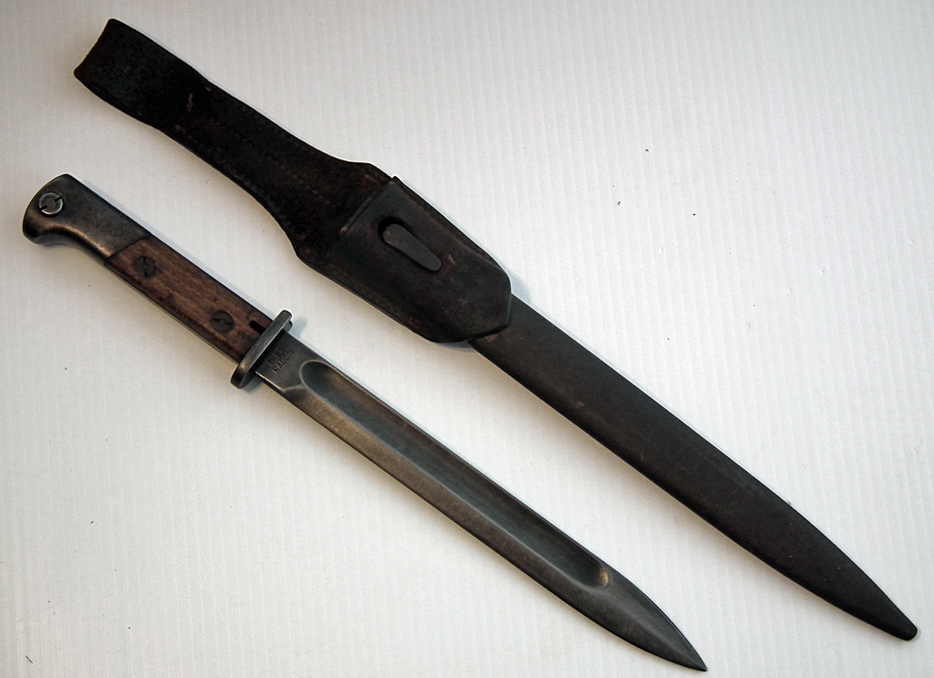 SOLD Relatively rare Polish bayonet for a Polish Mauser rifle, produced in 1939 by F.B. RADOM (Arms Factory Radom) in last effort to prepare for German confrontation. Modified and used by German Army in World War II.
CONSTRUCTION/MATERIALS: Steel, wood, leather.
ATTACHMENT: Leather Frog
MARKINGS: The bayonet has very clear maker and proof marks F.B. RADOM; W.P. 1939 and eagle. German "waffenamt" eagle marking on n the blade spine.
Dimensions
Overall length of the bayonet in the scabbard: 45.7 cm (18 inches).
Overall Length without the scabbard: 38.4 cm (15.12 inches).
Blade Length: 25 cm (9.84 inches).
CONDITION: in good condition considering its age. The release button works fine, slightly pitted scabbard has remnants of an olive green paint