SOLD Pair of Antique 18th -19th century Turkish Ottoman Silver Military Islamic Zarfs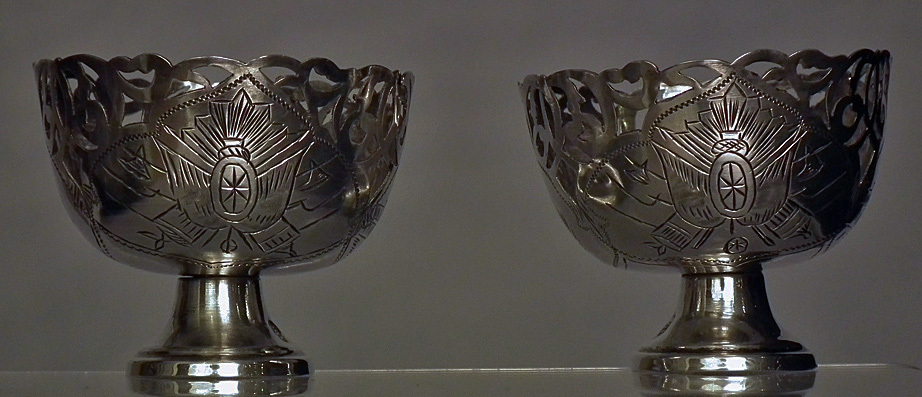 SOLD A pair of antique 18th -19th century Turkish Ottoman silver Islamic coffee cup stands Zarfs of broad bowl and a low splayed foot pierced with foliate motifs engraved around with mosque and Imperial Ottoman coat of arms OSMANLI DEVLET ARMASI with flags, cannons, axes and large Tugra –the official cipher of Ottoman sultans. The bowl and the foot are fully hallmarked with Imperial Ottoman assay office hallmark tughras and sahs.
DIMENSIONS: Height: 4.5 cm (1 3/4 in), Diameter: 5.5 cm (2 1/8 in).
Weight of the two zarfs: 46 g. (1.6226 oz).
Condition: a slight 1 mm split at the rim of the pierced border of each of the zarfs. There are no repairs or restorations.
Since the Zarfs are decorated with typical Turkish Ottoman military symbols, they must have been custom made for an officer of the Turkish Ottoman army.
The zarfs appear on the pictures crooked due to a technical error of the camera.