SOLD Antique Islamic North African Maghrebi Arabic Moroccan Gun Powder Flask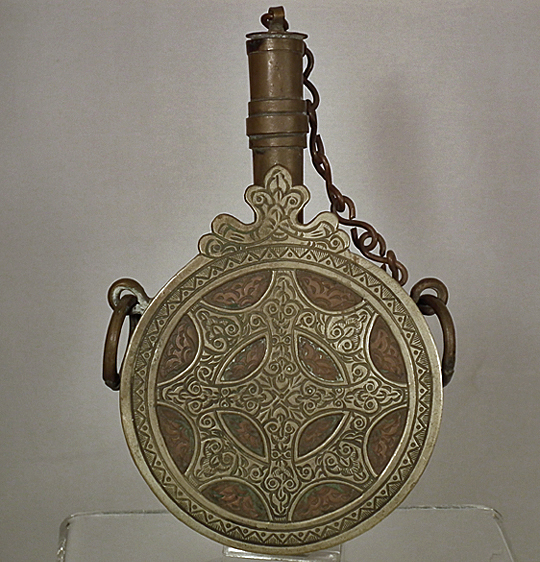 SOLD Antique, 19th century, Islamic, North African Maghrebi, "Arabic Moroccan gun powder flask," of a rounded brass body with flat sides, long spout and bulbous neck, and two hanging loops, engraved with floral motifs; the copper obverse applied with low grade silver alloy elaborated rosette.
MEASUREMENTS: Height: 17.8 cm (7 in).
CONDITION: In its original condition, showing the age and usage, with old patina.
REFERENCE: For a related flask please see the link below.
http://www.christies.com/lotfinder/arms-armor/a-silver-and-brass-powder-flask-morocco-5479715-details.aspx