SOLD Antique Indian Axe Bullova 17th -18th century India Chota Nagpur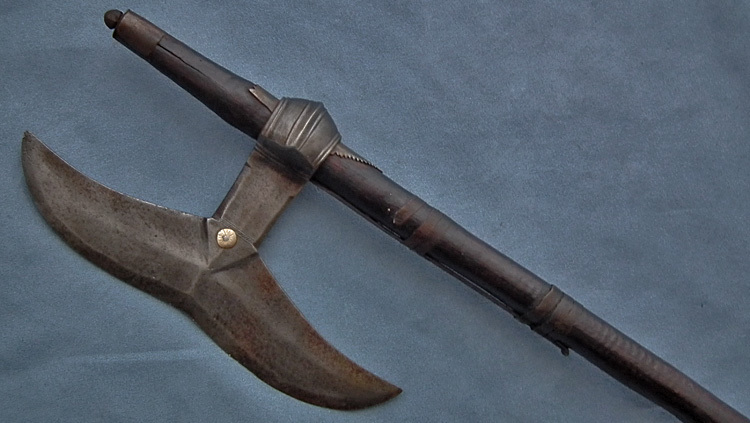 SOLD A very good quality, antique 17th -18th century, Indian fighting antique Axe Bullova of the Chota Nagpur tribes from the central India. DETAILS: very well hand forged steel mustache shape grooved blade 20.3 cm (8 in) long from tip to tip, mounted on its original dark wood haft with brass bands and steel fittings.

CONDITION: in good condition with nice age patina.

MEASUREMENTS: Overall length: 77.5 cm (30 1/2 in).
REFERENCES:
A Glossary of the Construction, Decoration and Use of Arms and Armor: in All Countries and in All Times: George Cameron Stone