SOLD Antique Balkan Greek Brass Gun Powder Flask Primer With Saint George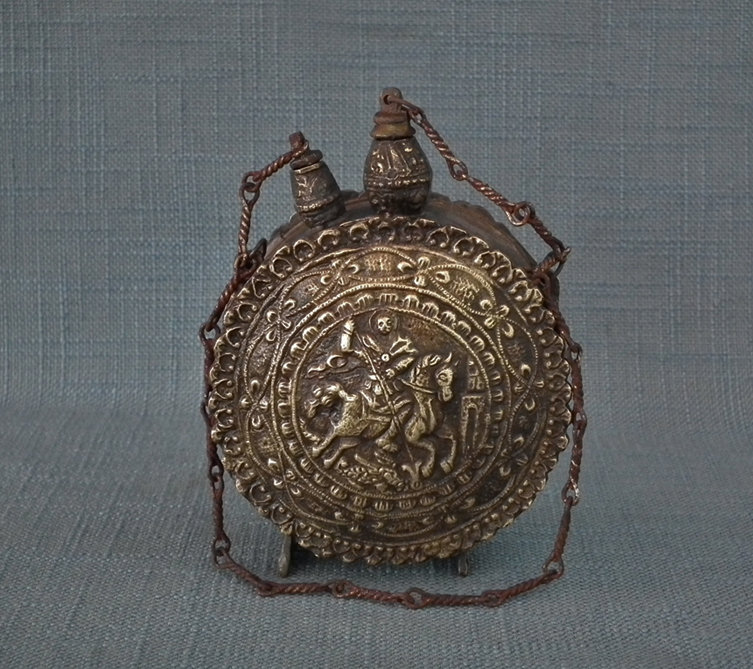 SOLD Antique,19th century, Balkan Greek, brass gun powder - flask of flattened spherical form, made of several separate elements.
The front and the back form of two elaborated convex medallions depicting Saint George as a Roman knight on horseback slaying the dragon within an ornate circular frame, the sides applied with suspension mounts decorated with floral pattern and circular medallions adorned with double headed Greek Byzantine eagles resting on the supports of the flask. The top fitted with two bulbous shaped nozzles with stoppers secured by the iron Rope Chain. The larger one to pour the powder into the barrel of the gun, and the smaller one as the primer to charge the Pan of the flintlock.

MEASUREMENTS

Overall length with the nozzle: 13 cm (5.12 inches).
Diameter:9.5 cm (3.74 inches).

CONDITION: This flask is in good condition considering its age. Iron chain rusted. No repairs or restorations.