SOLD Antique 19th century Turkish Ottoman Military Standard Tug Finial Islamic Alam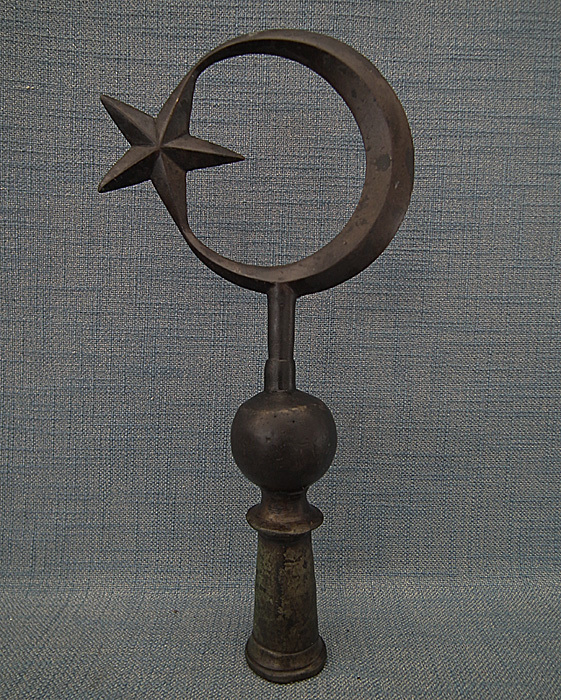 SOLD Antique, 19th century, solid bronze Turkish Ottoman military Banner-Standard finial Islamic Alam, composed of conical socket pierced at the base with the hole for the rivet, with the globe at the top, surmounted by the crescent moon with the star.
For a similar Turkish Ottoman Alam mounted on the top of the Tugh, captured in 1877 in the Romanian War of Independence, please see the last picture in the listing.
A Tugh is a pole with a circularly arranged horse, or yak tail hairs of varying colors arranged at the top by finial. A Tugh was a symbol of authority in high commanders of the Turkish Ottoman army during the military campaign.

HEIGHT: 28.7 cm (11.3 inches)

CONDITION: In its original condition, showing the age and usage, surface with its original brown and green, heavy patina.