SOLD Antique 19th century Mongolian Saddle Signed in Chinese Characters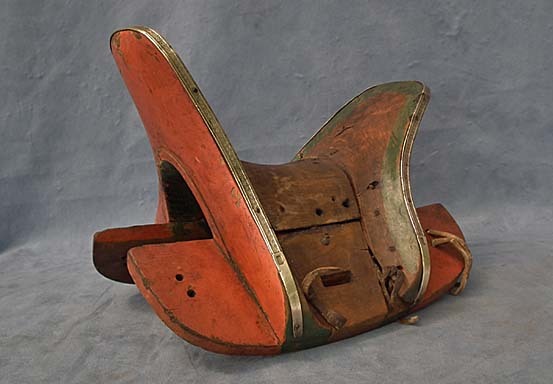 SOLD Rare authentic Antique, 18th -19th century, Mongolian Saddle made in distinguished Mongolian style, constructed of several elements of hardwood of a Beautiful Grain, with a tall gullet and cantle fitted with a brass frame engraved with a repeated braid pattern deeply stamped on the four ends with a rectangular seal containing Chinese characters. The exterior adorned in coral color, and enhanced in the interior with a green paint border.
The Mongolian saddles, with there unique pattern, are different in style from the Chinese and Tibetan saddles, and they rarely appear for sale.
MEASUREMENTS: Overall length: 39 cm (15 3/8 in). Height: 29.2 cm (11 1/2 in).