SOLD Antique 19th century Italian Piedmont Infantry Sword Model 1843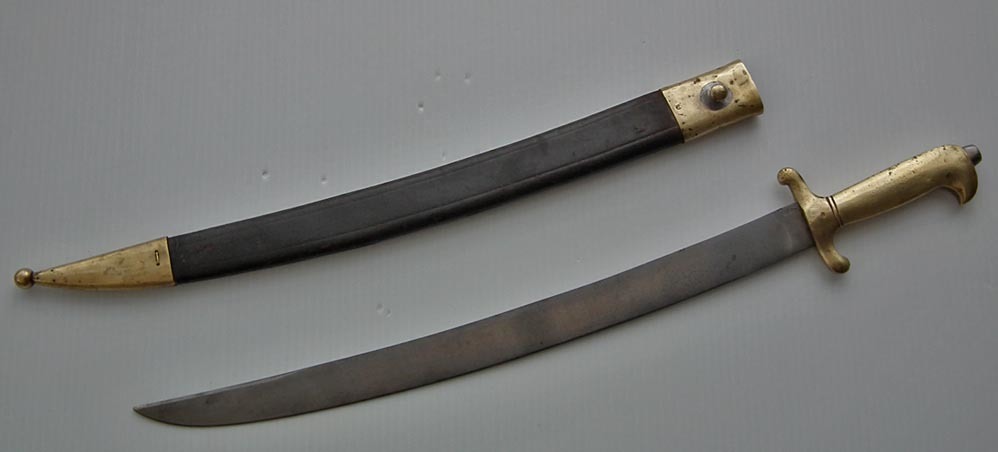 SOLD Antique 19th century Italian – Piedmont infantry short sword Model 1843 with sightly curved single-edged sturdy steel blade. Cast solid brass hilt with reversed quillons, a bird's head pommel, with pronounced iron button, In its original leather scabbard mounted with a large shaped brass chape and locket with frog button. The sword is well marked, blade stamped with maker's marks brass hilt and the locket stamped with inspector's marks.
REFERENCES: Armi bianche militari italiane (1814-1950) by Cesare Calamandrei. Page.48
A photocopy of the page from the aforementioned reference will be provided along with a certificate of authenticity.
CONDITION: In good condition, showing the age and usage.
MEASUREMENTS: Overall length with the scabbard: 65.5 cm (25.79 in). Overall length of the sword without the scabbard: 60 cm (23 5/8 in). Length of the blade: 47 cm (18 1/2 in).