SOLD Antique 18th century Polish Cavalry - Hussar Sword Sabre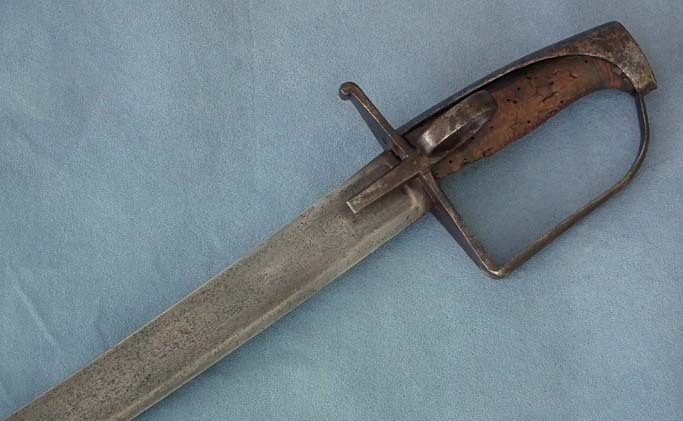 SOLD Authentic antique 18th century Polish hussar sword with a plain iron stirrup hilt of typical eastern European hussar form comprising a steel stirrup knuckle bow and thumb ring, long quillon, a pair of langets and a back strap with an almond shaped pommel, retaining its original wooden grip. A broad, slightly curved single edged blade cut with a broad full-length fuller.
REFERENCES: A similar sword is Published in the Polish reference book "Dzieje Szabli w Polsce" -Swords in Poland by Wlodzimierz Kwasniewicz, page 107, with the description; Polish Cavalry saber, end of the 18th century.
Also in the book "Szabla Zolnierza Polskiego XIX I XX wiek" by Aleksander Czerwinski, Leslaw Dudex, page 47.
The buyer will be provided with a copy of the pages from the mentioned catalogues together with a certificate of authenticity.
MEASUREMENTS: Overall length 95 cm (37 3/8 in), length of the blade: 82 cm (32 1/4 in).
CONDITION: Blade and hilt are pitted, wooden grip partly deteriorated, but professionally stabilized.
This is rare authentic 18th century polish sword in its original condition; no repairs or replacements.
Due to the fact that the market is flooded by reproductions of Polish swords, which for inexperienced collectors look the same as the authentic artifacts, we would like to inform our clients that this is a 100% authentic antique sword, and is accompanied by a Certificate of Authenticity.