SOLD Antique 18th Century Officer Small Sword Popular In American Revolutionary Wars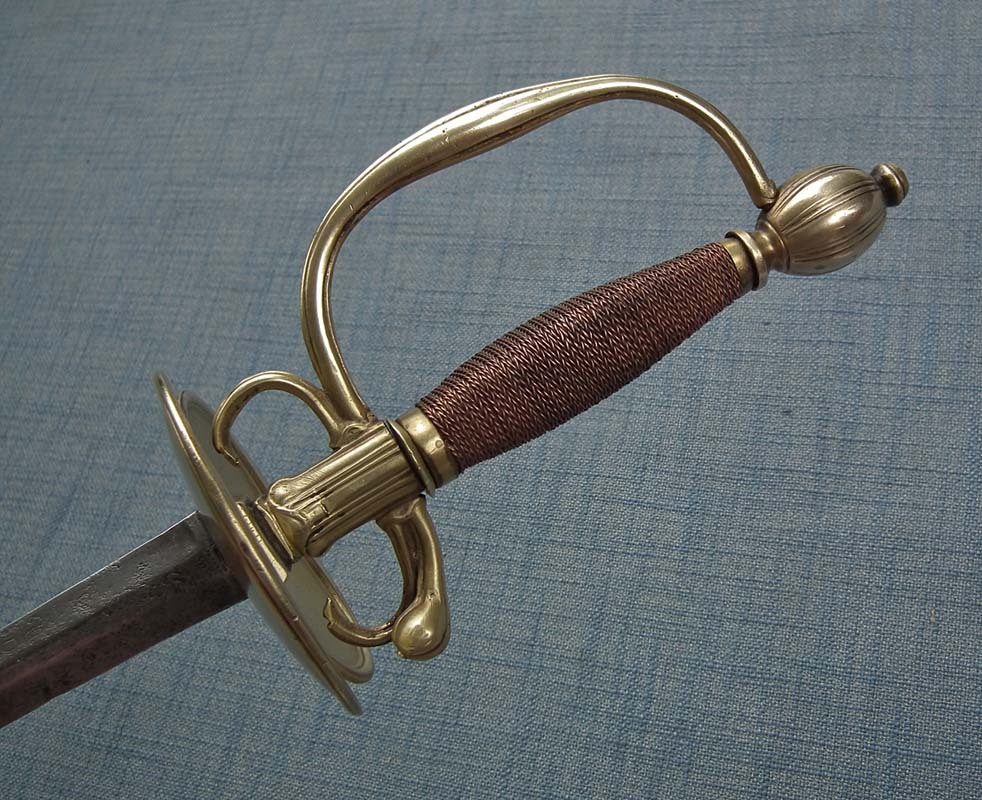 SOLD Antique mid-18th century infantry officer's small sword popular among American officers during the American Revolutionary Wars. Brass hilt comprising a double shell guard, knuckle – guard with curved swelling quillon melon shape pommel wooden grip bound with finely twisted copper wire, with sturdy straight double-edged blade of flattened hexagonal section engraved with typical martial trophies including cannon ,drum, banners,spears, spontoon and foliage.
Since the blade is engraved with a typical military ornament -martial trophies it proves that this is a military version sword and not a civilian sword.

REFERENCES: For similar examples please see .1) Weapons of the American Revolution and accoutrements by Warner Moore.2) Collector's Illustrated Encyclopedia of the American Revolution by George C. Neumann.

CONDITION: Showing the age and usage, slightly pitted overall. In good condition considering its age to be over 240 years old.
Please see the pictures in the listing since they are part of the description of the condition of the object