SOLD Antique 18th-19th century Tibetan Silver Buddhist Kapala Cup With Base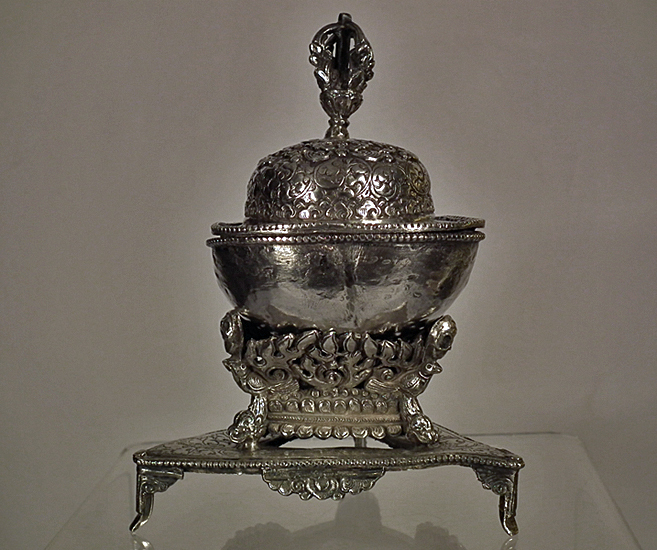 SOLD Superb quality Antique, 18th-19th centuries, Tibetan silver Kapala cup with the base, extremely well-made of several elements of different techniques including casting, repoussé, chased, and engraved elements. The skull-shaped cup is made of one piece of hammered silver with the lid finely repoussé and engraved with auspicious symbols surmounted by cast half-vajra emblem. Two stage triangular bases with flames bursting from double-lotus, the corners are decorated with three smiling skulls, symbolizing the three main vices which must be destroyed.
The cup, held up by the flames, represents the cauldron which believers imagine holds the entire cosmos. The dorje, divine thunderbolt, is the symbol of every essential, inalterable and clear essence of truth.
CONDITION: In god condition showing the age and usage. Free of repairs or restoration.
MEASUREMENTS:
Height: 13.7 cm (5 3/8 inches).