SOLD Antique 18th-19th Century Sino-Tibetan Silver Inlaid Sword Belt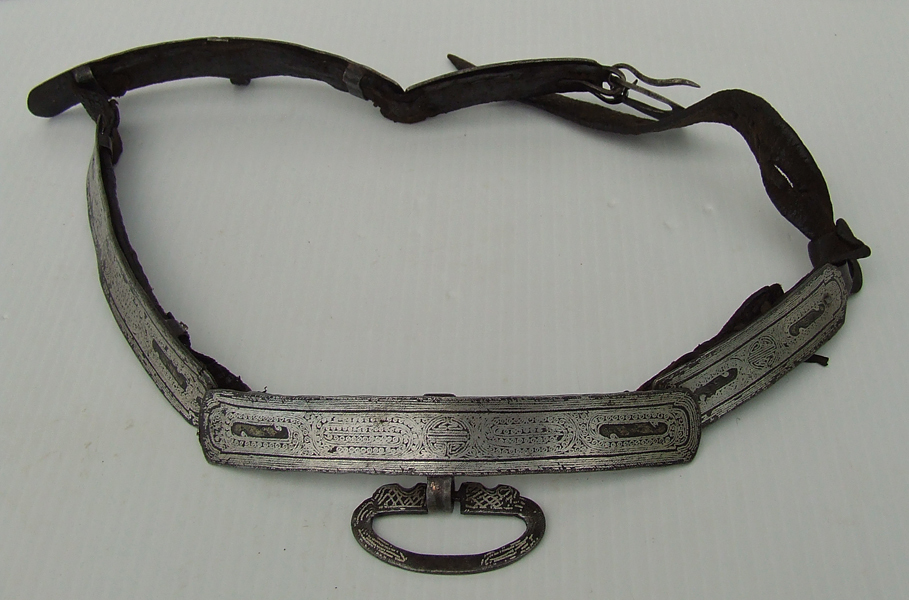 SOLD Antique, 18th-19th century, Sino-Tibetan sword belt composed of leather straps mounted with five iron plaques and belt buckle, each plaque is richly inlaid in silver with Chinese longevity character Shòu amidst scrolling design.

REFERENCES:
A very similar Chinese Sword Belt is published in the book: Iron And Steel Swords Of China.
Page. 191.Please see the lastpicture attached to the listing.


CONDITION: Showing the age and usage, leather belt split, cracked and repaired, leather is still flexible.

MEASUREMENTS:
Overall length of the belt: 103 cm (40.55 inches).
The three middle panels are each 18 cm (7.09 inches) long, and the outer two are 9.5 cm (3.74 inches) each.