SOLD Antique 18th -19th Century Qing Dynasty Chinese Rattan Shield Teng Pai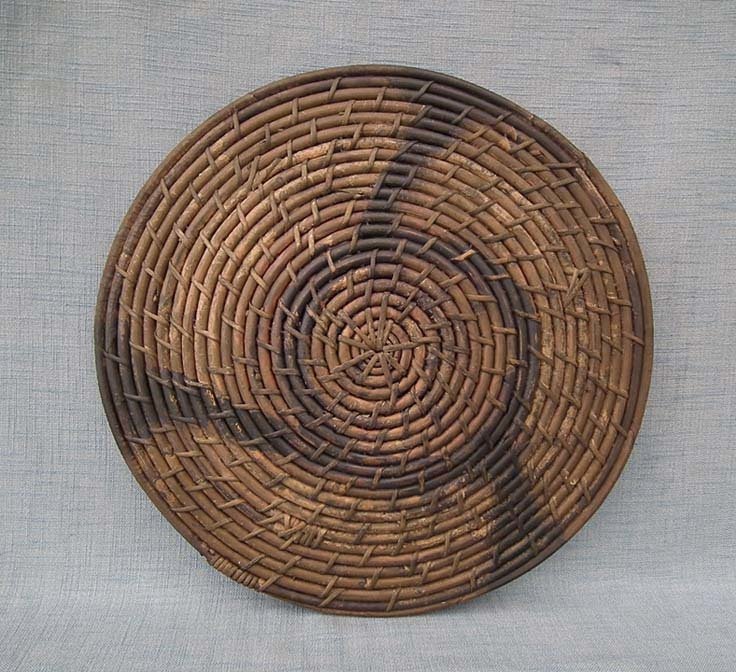 SOLD A very rare antique 18th -19th century Qing Dynasty Chinese combat shield TENG PAI of characteristic circular convex form, composed of rows of rattan-wrapped withes, each bound to the next with narrower strips. The obverse adorned with black-lacquered ornament. The reverse set with loop for the forearm, and a wooden hand-grip.

DIAMETER: 49.7 cm (19 9⁄16 inches).

CONDITION: In good condition considering the age, with signs of usage, and wear.