SOLD Antique 17th Century Pauldron From a Polish Winged Hussar Armour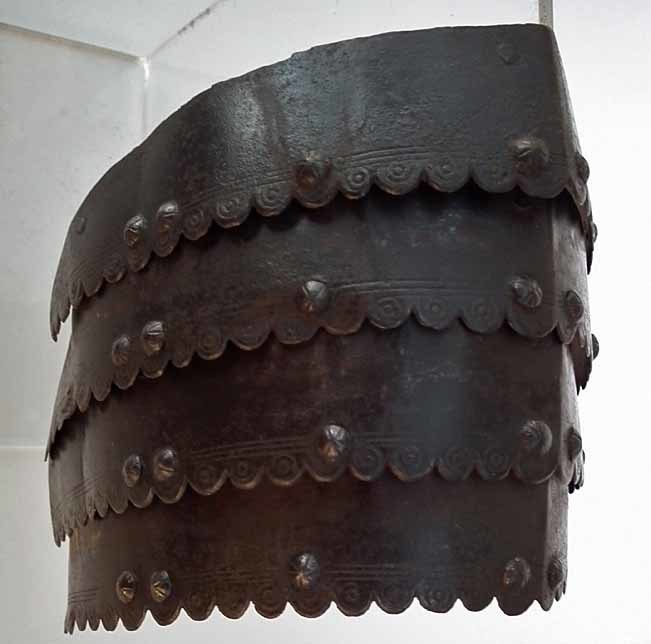 SOLD Rare antique, 17th century, arm defence pauldron, from a Polish winged hussar armour in typical Polish hussar fashion, composed of four hand forged steel lames with the rims finished in a series of rounded teeth motifs and decorated with typical Polish folk ornamentation punched circles, lines, and adorned with patterns of domed iron rivets adorned with centrically incised lines. These types of motifs are characteristic for most of the 17th century Polish Hussar armors.
Please see the last five pictures of the Polish hussar armors from Polish museum's collections attached to the listing.
CONDITION: Signs of usage and wear, pitted overall, slight dents, two minor cracks on the edges, most of the leather straps connecting the lames are missing. All of this can be an aspect from an old combat helmet that is over 300 years old.
MEASUREMENTS: (approximately): Overall length from the pointed peak to the end of the longest lame: 1 5 cm (5.91 inches).
Approximate Height of the four lames together, in folded position, as on the pictures.12 cm (4.72 inches).
Total Weight: 265 gr.