SOLD Antique 17th Century Circa 1680 Plug Bayonet Most Likely English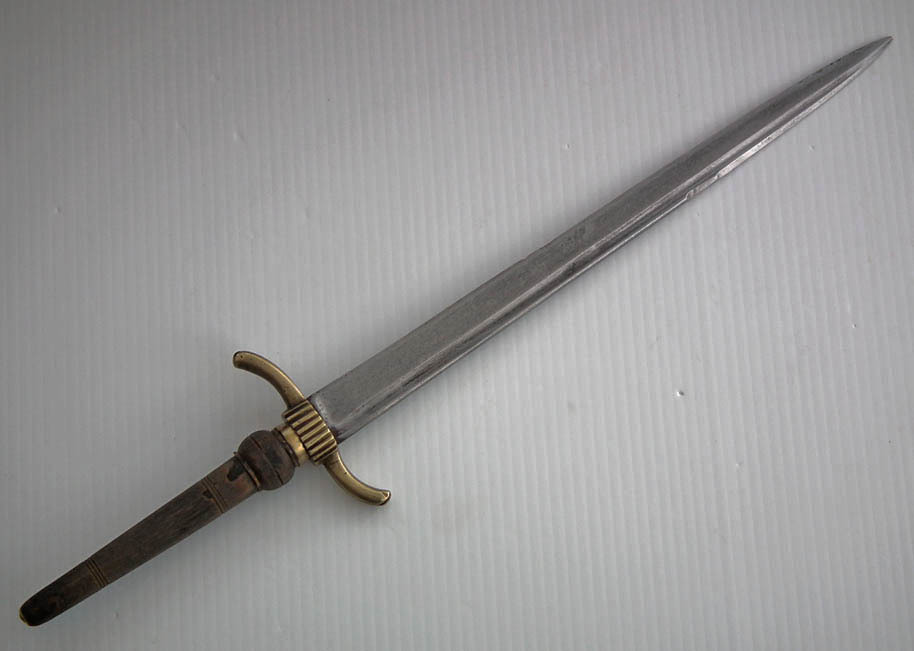 SOLD Authentic Antique 17th century circa 1680 Plug Bayonet, most likely English. A straight tapering single-edged steel blade, double-edged toward the point, cut with a long central fuller, and a further slender fuller on each face. A brass crossguard with a chased quillon block, comprising of a pair of recurved quillons, turned horn grip with brass ferrule, and a brass washer on the pommel.
MEASUREMENTS: Overall length: 51 cm (20. 08 inches).
CONDITION: In good condition and shape considering its age, with signs of age and usage, the horn grip is with old age cracks as common in old horn.
This type of bayonet was designed to fit into the muzzle of a musket, which meant the musket was temporarily unable to fire. The plug bayonet was quickly abandoned in favour of the socket bayonet, which fitted around the barrel of the musket and allowed it to fire.