SOLD Antique 16th century European knight Stirrup Armour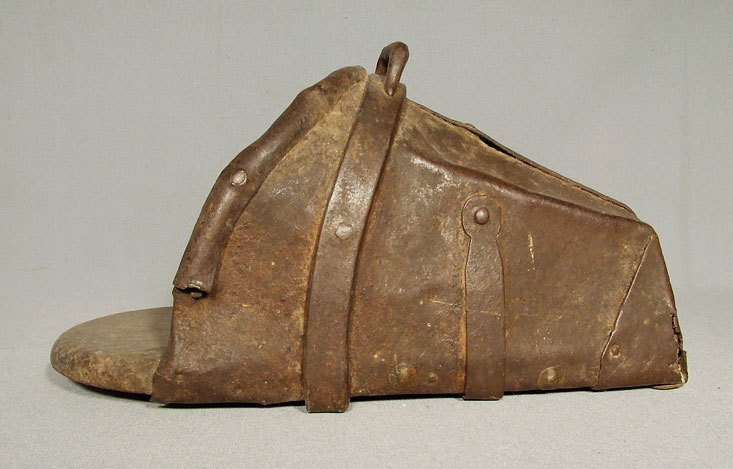 SOLD Antique late 16th century European knight stirrup formed from a hand forged iron plate, reinforced at the front and the sides and the bottom of the wooden base with iron straps mounted in a heavy iron band with a suspension -loop, the interior is fitted with leather lining. Such armored stirrups supported and gave the stability for the horsemen in amour and also well protected the feet in battle.
CONDITION: The stirrups are in good condition considering the age except for minor damages on the edges and a few dents on the surface.
MEASUREMENTS: Overall length: 28 cm (11 in). Width: 14 cm (5 ½ in), height: 15 cm (5 7/8 in).