SOLD Ancient Roman Terracotta Wine Jug 1st-2nd century AD.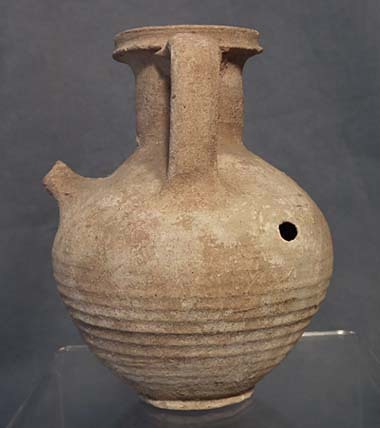 SOLD Authentic Ancient Roman terracotta wine jug ca.1st-2nd century AD. DETAILS: the rounded body tapering to the foot with side handle and a short spout neck with holes on the top to strain the wine.
MEASUREMENTS: Height: 14.6 cm (5 3/4 in). Width: 11.5 cm (4 1/2 in).
CONDITION: in good condition with showing the age and usage patina except for a small hole on the side no cracks or repairs.