SOLD Pair Of European Porcelain Busts -Napoleon and Josephine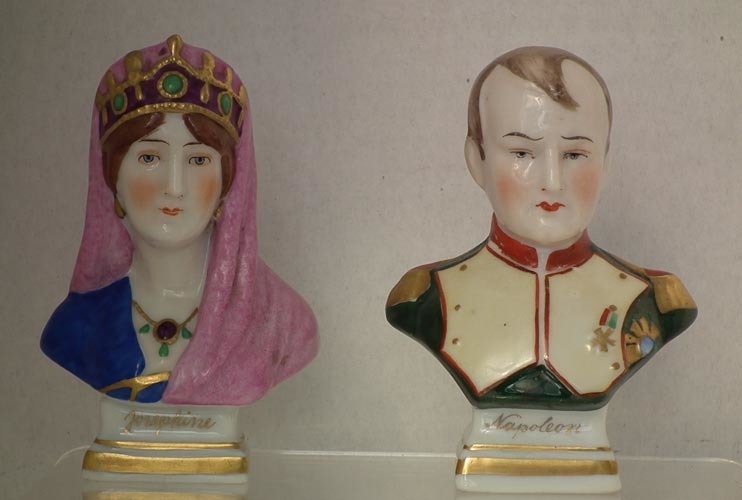 SOLD Pair of European porcelain miniature busts - Napoleon and his first wife, Empress Josephine Beauharnais. The figurine is modeled in relief with outstanding details, showing the emperor, wearing his favorite uniform of Colonel of Chasseurs Cheval de la Garde Imperial with orders of Legion D'Honneur.
The empress is wearing a neoclassical garment with diadem on her head, a necklace on her chest, and earrings in her ears. Both of the figurines are painted by a fine brush with outstanding details, and beautiful colors. Bust of the Empress Josephine signed at the base with manufacturer's mark in underglaze cobalt-blue a crowned shield containing the capital "S" initial, the figure of Napoleon is unsigned.
CONDITION: There is a slight visible sign of an old repaired crack around the neck of the Emperor. The bust of the Empress does not have any restorations or repairs.
MEASUREMENTS:

Height: 9 cm (3.54 inches)