SOLD German Watercolor by Johannes Grüger Deutsche Aquarelle No1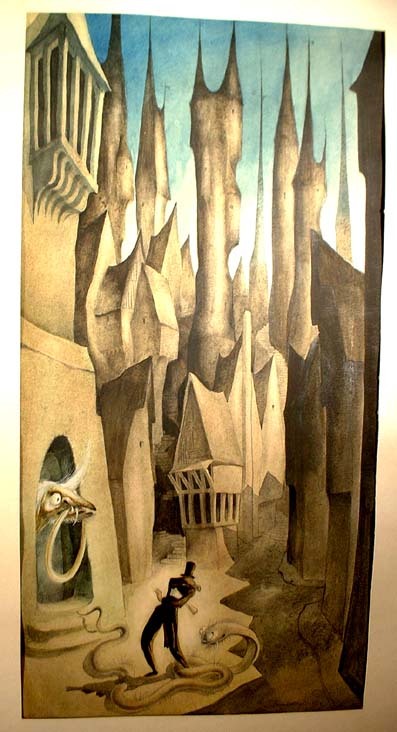 SOLD Authentic original watercolor and ink on paper fantasy painting by the famous German book illustrator, artist Johannes Grüger. This remarkable artwork is signed by the artist and is most likely a prototype illustration for a book, as so this is the only original, there does not exist any other except this one. On the back is written "g/2/46" most likely for the year 1946.
Dimensions: 61cm x 39.5cm. (24 in x 15 1/2 in).
Condition: In good condition, there are no repairs or restorations.
Aquarelle Fantasie Kunst gemalt von Johannes Grüger. Es muss wohl um eine Illustration fuer ein Buch handeln. Gefunden im Hause in Toronto, Kanada. Auf der Rueckseite steht geschrieben "g/2/46". Gr. des Bildes: 61cm x 39.5cm.