SOLD Austrian Joseph II Gold Coin 1786 A 2 Ducat Austria Holy Roman Empire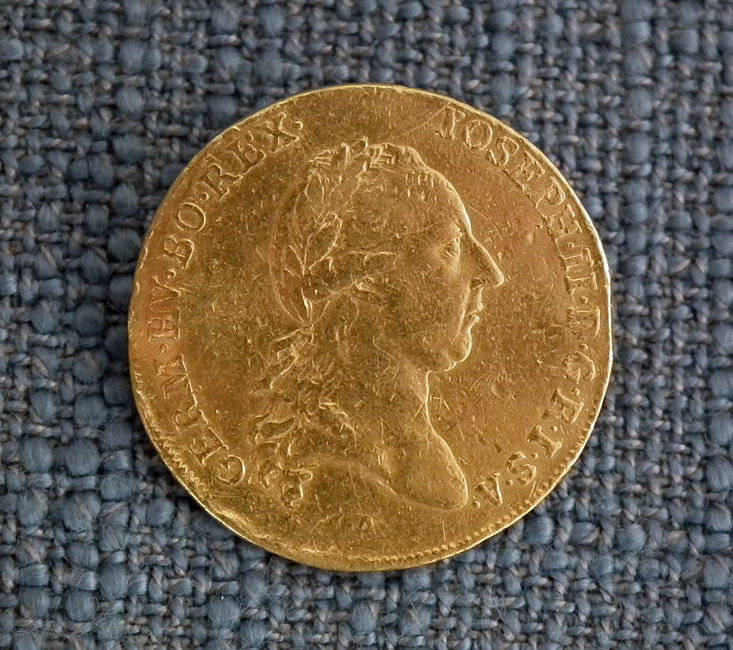 SOLD Antique, 18th century, Dated 1786, Gold coin. Austrian, Holy Roman Empire - Austria, Joseph II, 1765-1790, 2 Ducats 1786, "Doppeldukat" "Double Ducat" A' Vienna mint of 1786. Bust right / Double-eagle.

Total weight 7.4 grams. Ø 24,5 mm.

Gold (.986)

CONDITION: Circulated, showing its age and usage, slightly bent. The coin is soldered on the back with the clasp to be worn as a brooch. Possibly the clasp can be removed. Please notice that the pictures in the listing are part of the description of the condition of the object.