SOLD Antique Turkish Ottoman Islamic Stirrups in Silver and Gold Inlaid Arabic Characters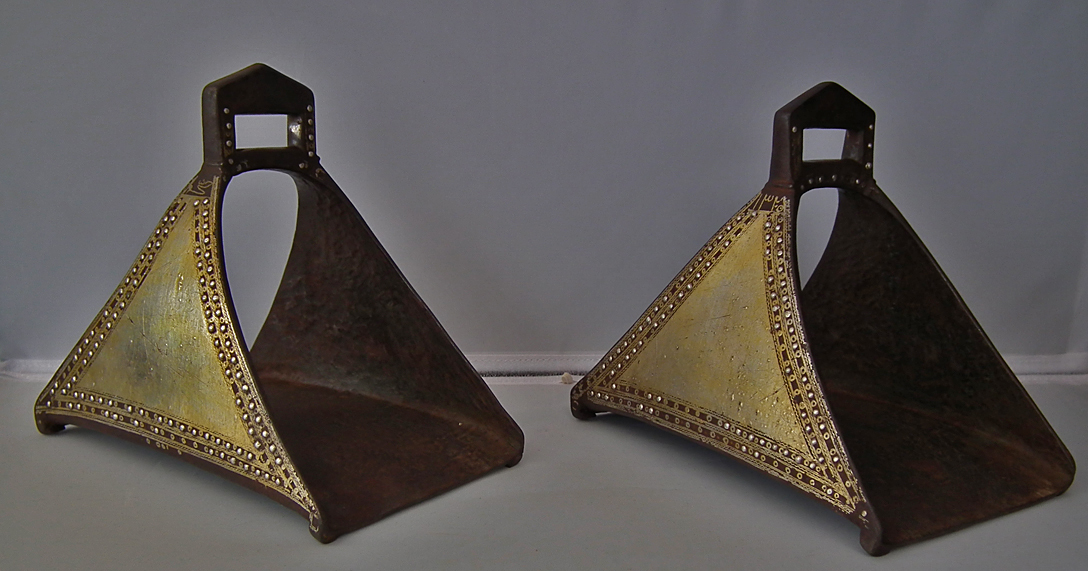 SOLD A pair of antique, 17th -19th century, Islamic, Turkish Ottoman stirrups of characteristic form, beautifully hand made of wrought iron with curved base plate, flanked by flat sides rising to an arch and finishing with a loop, the exterior is covered with a plain, thick, gold plated, silver sheet and enriched with silver studs.
Each of the stirrups is gold inlaid on both sides, below the loop, in Arabic characters.
DIMENSIONS: Approximate Length: 19 cm (7 1/2 in). Width: 12 cm (4 3/4 in). Height: 17 cm (6 3/4 in).
CONDITION: In very good condition considering its age, with minor wear. Showing the age and usage.