SOLD Antique Turkish Ottoman Islamic Silver – Gilt Belt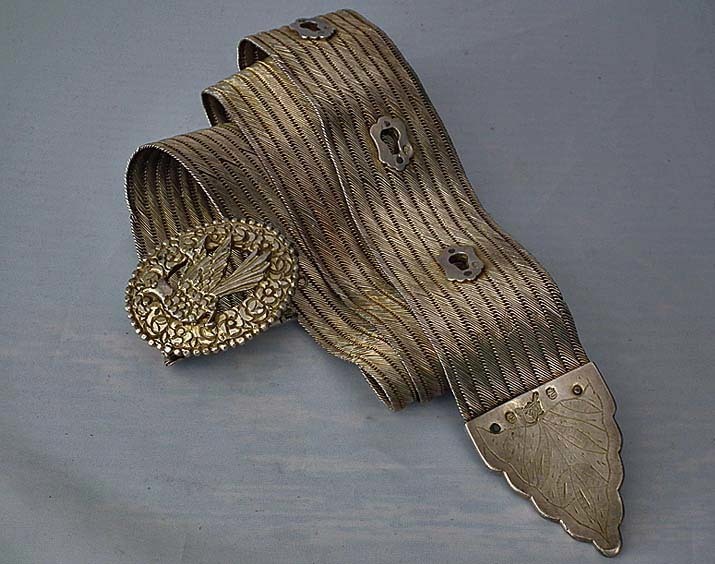 SOLD Antique, 19th century, Turkish Ottoman Islamic, solid Silver – gilt belt, made of flexible woven silver-gild wire. The cast, and hand chiseled, gild - silver buckle consisting of an oval plaque adorned with a bird, within a foliate background. The strap fitting engraved with flower.
All parts of the belt, including the mesh, are fully marked with Turkish Ottoman Sultan tughra's and sah marks.
CONDITION: Good overall - Shows signs of usage and wear with old patina.
MEASUREMENTS: Overall length of the front silver frame: 91.5 cm (36 in). Height of the buckle: 5.3 cm (2.8 in).
WEIGHT: 315 grams (11.1 ounces)