SOLD Antique Turkish Ottoman Islamic Ammunition Belt Bandolier With 2 Leather Bullets Pouches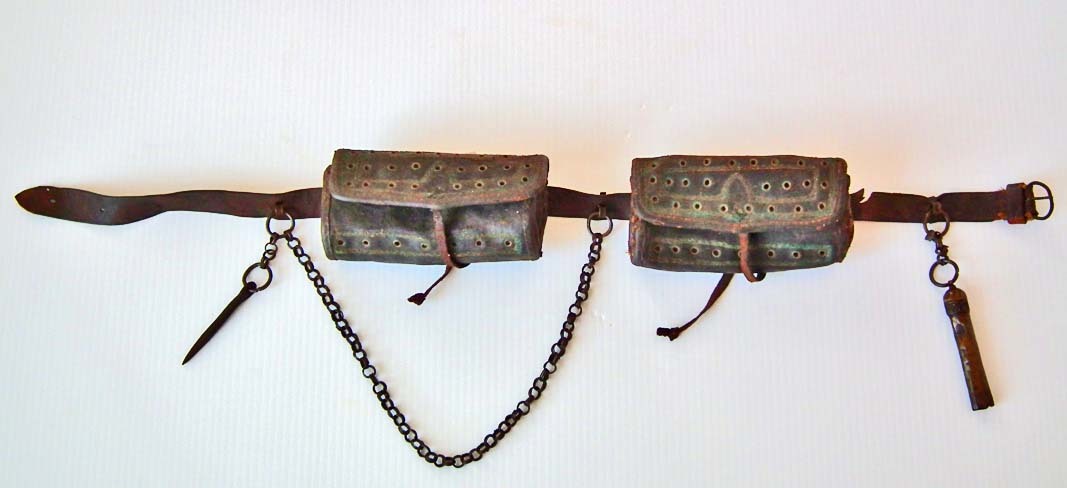 SOLD Antique, 18th-19th century, Turkish Ottoman, Islamic Ammunition Belt, ( bandolier "Silahlik") containing: belt with iron clasps, two leather pouches for bullets, embroidered in brass wire and applied with circular brass studs, chain with Iron pin for cleaning flintlock pan, and brass Gun Powder Measurement "Wazna -I-Barut."
CONDITION: In good condition considering its age, leather is still flexible, showing the age and usage, brass wire of the embroidery and studs with green patina, leather belt cracked.
MEASUREMENTS:
Overall length of the belt : 80 cm (31 1/2 in).
Length of the leather pouches approximately: 16 cm (6 1/4 in).