SOLD Antique Tibetan Silver Buddhist Bowl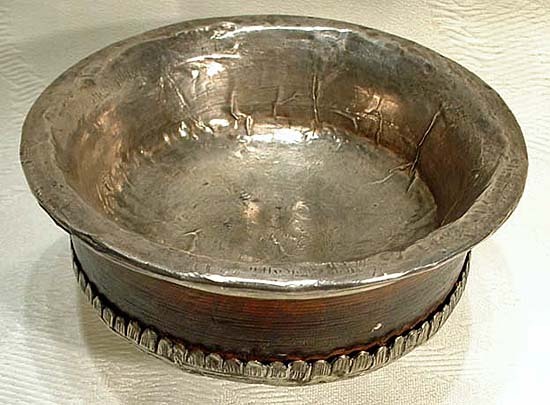 SOLD Antique 19th Century Tibetan bowl for serving yak-buttered tea with tsampa (barley), the body is made of wood and mounted in silver decorated in repousse, with precious Buddhist symbols.
Diameter: 12 cm (4 3/4 in).
CONDITION: Slightly worn showing the age and usage.