SOLD Antique Russian Gilt Brass Icon Christ being Taken From The Cross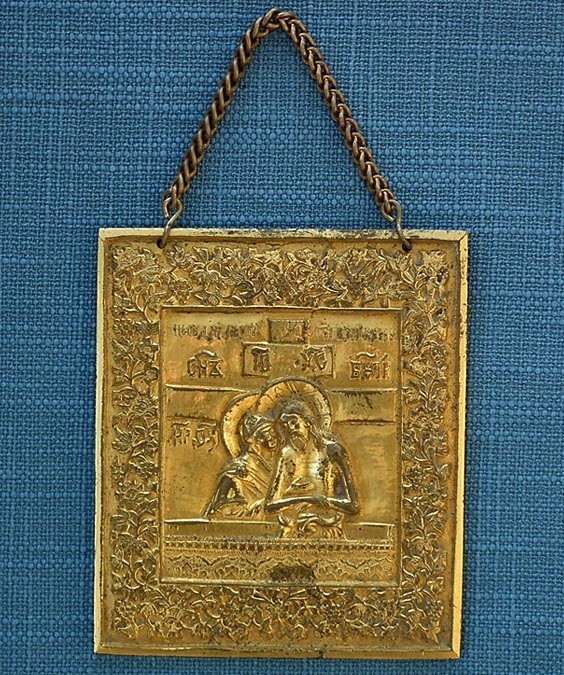 SOLD Rare Antique, 18th - 19th century, Russian Orthodox, heavily gold gilded cast and engraved, brass traveling Icon of Christ being taken down from the cross and being held by Mary; the words say, "Weep not for me." A field of grapes on vines borders the main artwork. The icon comes with its original, double braided, suspension chain.

REFERENCES: Russchische Metall-Ikonen in Formsand gegossener Glaube by Stefan Jeckel page 154-155 No 87

Please see the picture of the page attached to the listing.

CONDITION: In good condition, showing its age and usage. Some minor wear to the gold gilding.

MEASUREMENTS: 11.4 cm x 9.8 cm (4.49 inches x 3.86 inches).