SOLD Antique Pre-Columbian Stone Axe Pre-Incan Andes 500 B.C. - A.D. 500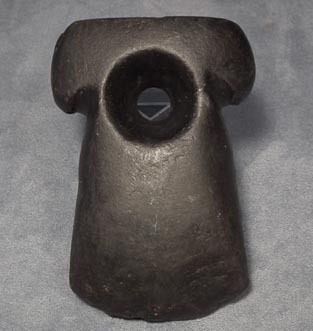 SOLD A good quality Antique Pre-Columbian Large stone axe head of elegant proportions, a thick body tapering to sides which gradually thin into a cutting edge, hand carved and polished from hard black stone with hand drilled hole for fastening to a wooden handle.
Pre-Incan, Northern Andes Highlands, circa 500 B.C. - A.D. 500
DIMENSIONS: 11.5 cm x 8.3cm (4 1/2 in x 3 1/4 in).
CONDITION: In good condition showing its age and usage.