SOLD Antique Polish Wz.23 Military Hat Furazerka Sidecap Forage Cap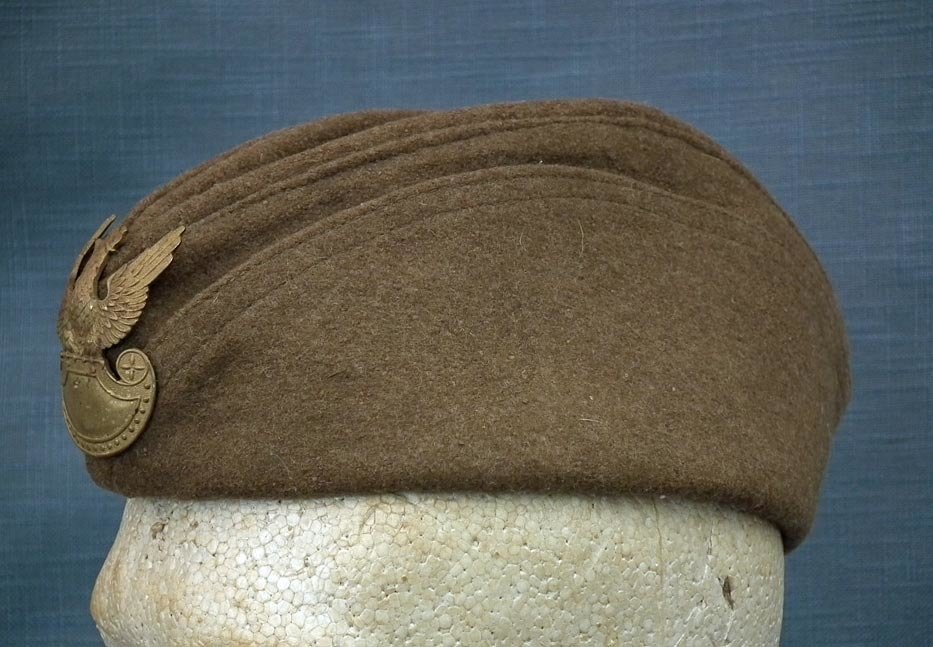 SOLD Rare, Authentic Antique Polish Wz.23 Military hat, Furazerka (Sidecap/Forage Cap), made with a heavy wool cloth in green olive khaki color, grey cotton inner liner, and sweat band. With its original Polish Military brass eagle. On the sweat band is a slightly visible red stamp.

CONDITION: In very good condition with some areas slightly worn. Please see the last pictures, screw back disk most likely later replacement.

MEASUREMENTS: Size small. Overall length in folded position: 28.5 cm (11.22 inches).

In 1928, production of the Forage Cap was ceased, however, the Forage Cap was still popular in cavalry regiments, and was still used during the military exercises. For headgear during the World War II Polish officers often used the Forage Cap, field Rogatywka wz 37, and helmets.
Since the production of the Furazerka hats was ceased, the original Polish Forage Cap from this period is very rare.The display head is not included.