SOLD Antique Japanese Porcelain Imari Charger 19th century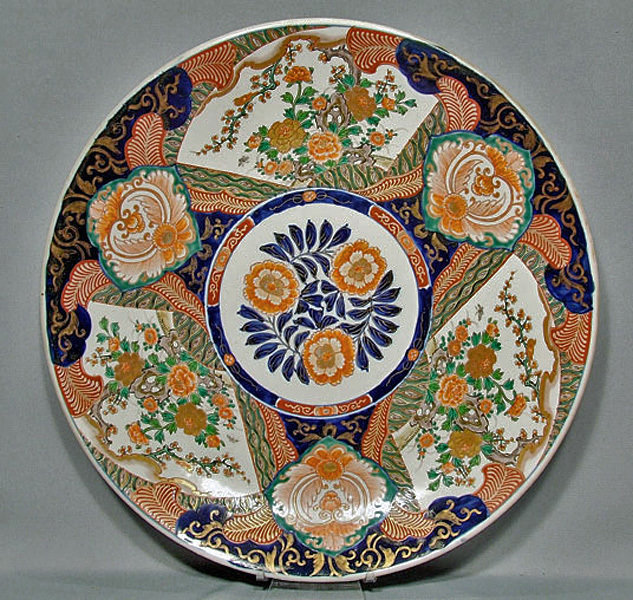 SOLD A superb quality antique 19th century late Edo - early Meiji period circa 1850 Signed Monumental Japanese Imari Charger Dish decorated in underglaze cobalt blue and finely hand painted in various coloured enamels and gilted with a central roundel containing peony blossoms, surrounded by various shaped panels with foliage.
Back painted with cobalt blue decoration under glaze, and signed by the artist with a hand incised signature in the form of a seal.

REFERENCES: A very similar Imari Charger from the collection of the Lyman Allyn Museum, New London dated to mid-19th century is published in the book "Japanese Porcelain 1800-1950", by Nancy N. Schiffer (1986), page 112. We will also provide the buyer with a photocopy of the page from the mentioned references together with a certificate of authenticity.

MEASUREMENTS: Diameter 46 cm (18.11 inches)

CONDITION: In very good pristine condition with no cracks, scratches or repairs