SOLD Antique Japanese Noh Mask Edo period (1615 - 1867),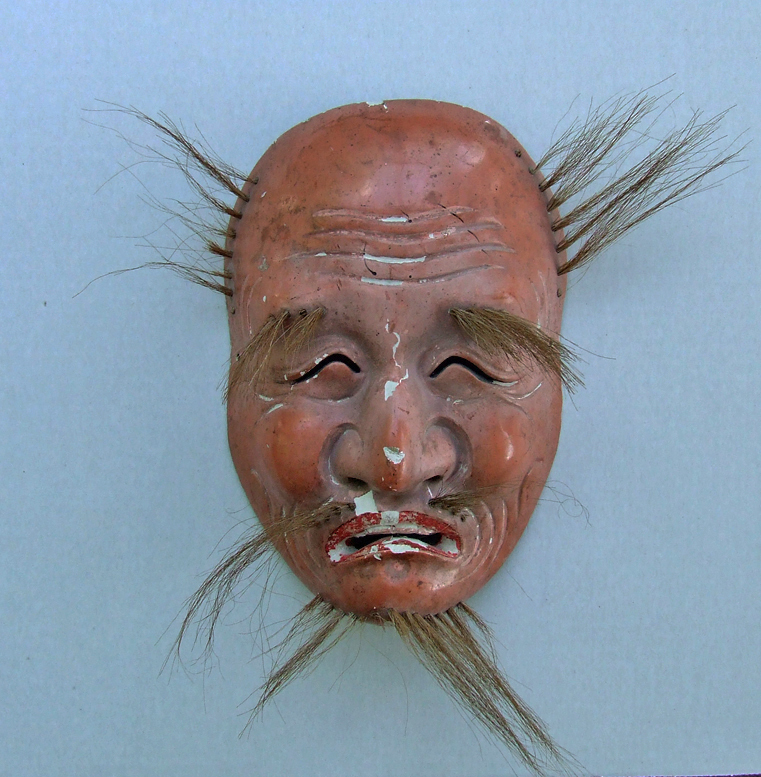 SOLD Museum quality, authentic antique, Japanese Noh performer's mask. Edo period (1615 - 1867), most likely an 18th century, depicts an A "Ko-jo" (old man); Polychrome pigments and gesso over superbly carved wood with naturalistic wrinkled features and expression, head, mustache and the beard, and eyebrows applied with natural hair.
Most of the Noh masks on the market are examples made during the 20th century, in the style of 17th - 19th century masks, the antique 17th -18th century Noh masks are rare, since, when they got damaged they were replaced by the new masks, and the old were disposed of, so the older examples are very rare and rarely appear for sale. We would like to inform our clients that this is a 100% authentic, antique, Edo Period mask, and is accompanied by a Certificate of Authenticity.


CONDITION: Showing its age and usage, some hairs are missing, chips on lacquer, due to its age. Otherwise, in good condition.


DIMENSIONS: Height: 24 cm (9.45 inches). Width: 16.5 cm (6.5 inches).