SOLD Antique Islamic Turkish Ottoman Balkan Brass Cartridge Pouch Palaska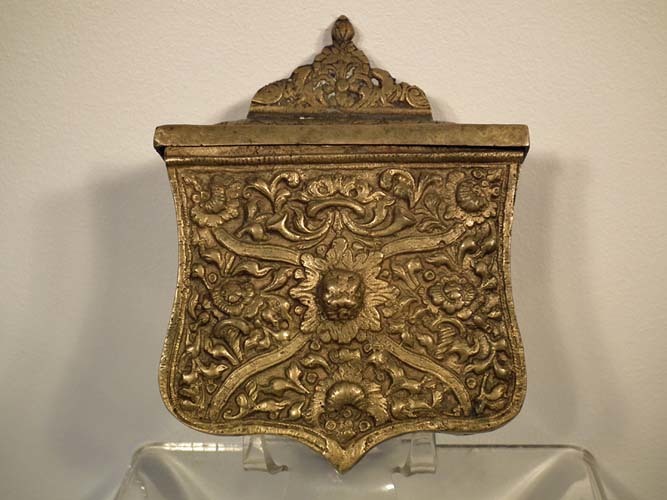 SOLD Antique early 19th century Turkish Ottoman Balkan brass cartridge pouch (Palaska) of characteristic form, fitted with elaborate domed hinged lid, and belt loop at the rear. The outer face decorated with typical Ottoman neo-rococo style motifs.
CONDITION: In good condition, showing the age and usage, with light wear.
MEASUREMENTS: Height: 13.3 cm (5 1/4 in). Width: 10.4 cm (4 1/8 in).
REFERENCES:
1. Müze Osmanlı ve Cumhuriyet dönemi Ateşli Silahlar Kataloğu by Aysel Çötelioğlu
2. The Arms of Greece and Her Balkan Neighbors in the Ottoman Period by Robert Elgood