SOLD Antique Islamic Dagger Of The Lords of The Desert Known as Tuareg Telek or Gozma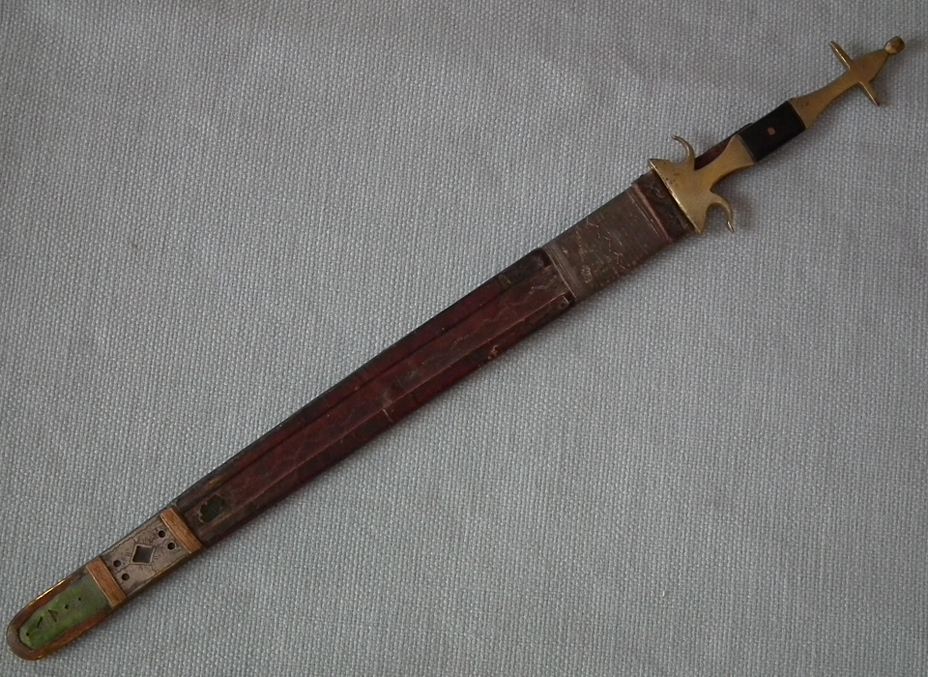 SOLD Antique, late 19th century,Islamic dagger of the lords of the desert, known as Tuareg, Telek or Gozma.
Details: Tapered double edged blade with cast brass hilt, fitted with elaborate engraved copper straps and ebony scales. In its original tooled leather scabbard with metal mountings engraved in geometrical and scrolling pattern.
CONDITION: Showing signs of usage and wear, leather scabbard very tight, one of the ebony scales partly broken off.
MEASUREMENTS: Overall length of the dagger, sheathed in the scabbard: 47.8 cm (18 7/8 in).